Yesterday was March 1st, and in Korea it's celebrated as the day 92 years ago when widespread protests against Japanese colonial rule erupted across Korea.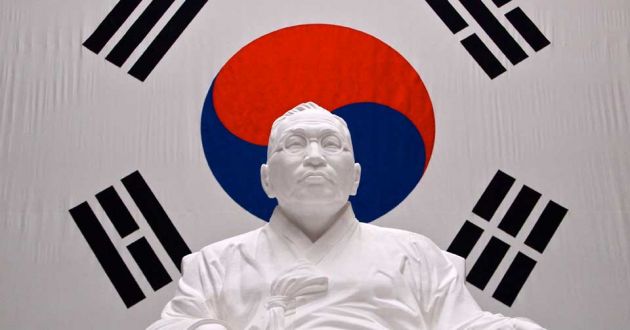 The protests, which are said to have mobilized some 2 million Koreans at 1,500 demonstrations, failed to end Japan's colonial rule, but inspired the creation of a provisional government that mobilized Korea's resistance struggle until the country's eventual independence in 1945.
As part of our occasional "Independence Series" here on Discovering Korea, this time we visit Hyochang Park (효창공원), an oft-overlooked patch of green in central Seoul.
Once the site of royal tombs, Japanese government officials removed the remains of Korean monarchs in the waning months of their colonial regime.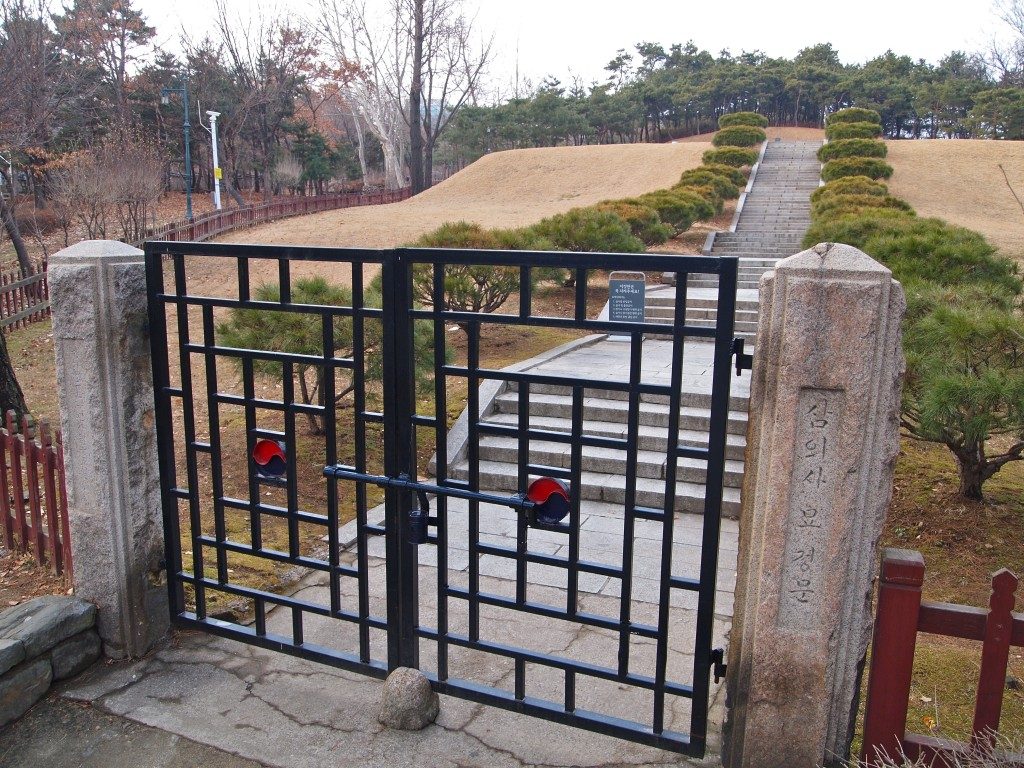 While Korea's kings are no longer interred here, several of the modern country's greatest leaders are.
Immediately following Korea's liberation, the bodies of three martyred patriots, Lee Bong-chang (이봉창), Yun Bong-gil (윤봉길) and Baek Jeong-gi (백정기) were moved to the park grounds.
Today, their fight against Japan's colonial oppression of Korea is memorialized in a serene setting.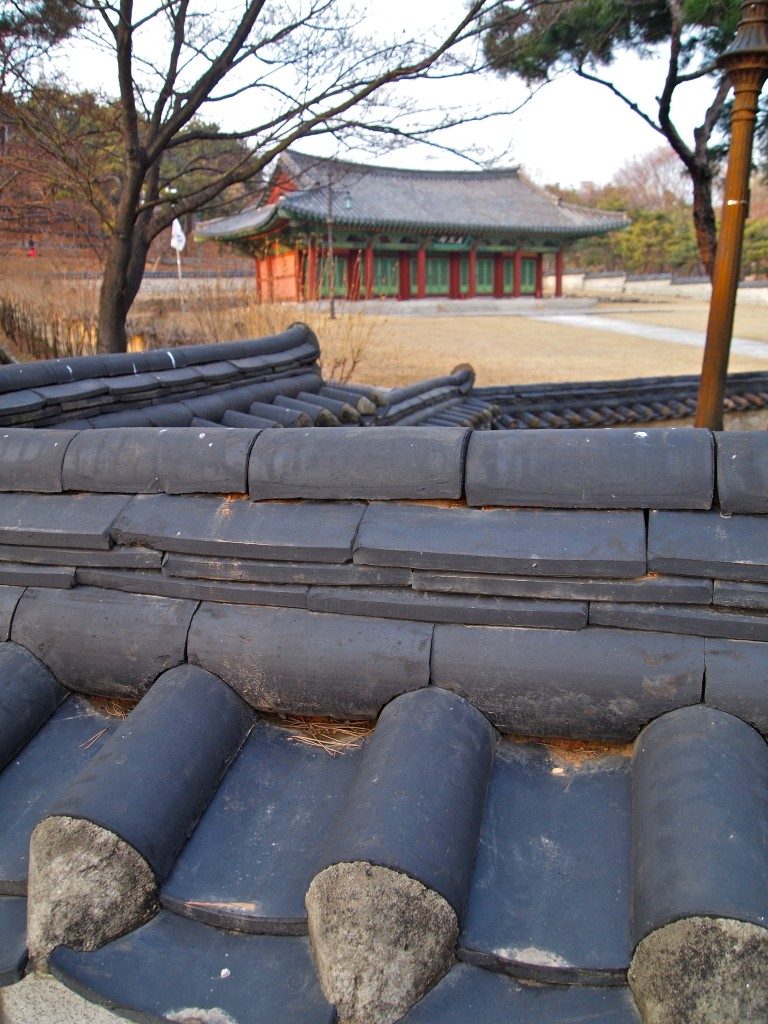 In the ensuing years, several other Korean patriots were enshrined here, including seven of the leaders of Korea's provisional government in Shanghai.
Named the Uiyeolsa Shrine (의열사), it's an attractive traditional building surrounded by a stone and tile gate. Among those leaders is Baekbeom Kim Koo (백범 김구) (1876-1949), one of the most revered Korean nationalists who devoted his life to the independence and unification of his country.
In addition to his tomb site, where he is buried alongside his wife, Choi Jun-rye, is Hyochang Park's most important feature – a building that honors Kim's life and legacy.
The Kim Koo Museum and Library is a two-story hall opened in 2002. The memorial features 12 attractive exhibits that tell the story of a remarkable life.
From Kim's birth and childhood to his involvement with the Donghak Peasant Rebellion, his imprisonment and torture by the Japanese, to his role as President of the Korean Provisional Government in China and his final efforts to prevent Korea from being partitioned in the years following independence that ultimately led to his assassination in 1949.
The excellent exhibits – albeit with limited English signage – document the remarkable men and women behind Korea's modern independence struggle.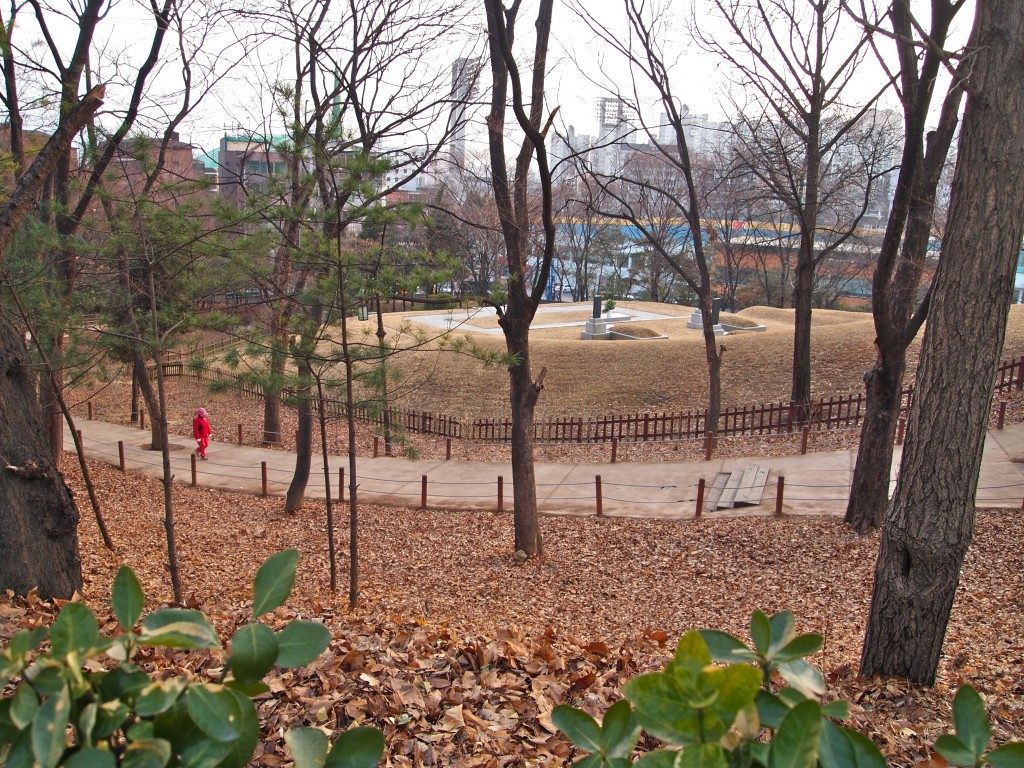 The memorial's most striking feature is a grand white statue of the bespectacled Kim Koo seated in the central atrium, with white orchids at his feet and a large Korean flag raised behind him.
The sixth and final president of the Provisional Government of the Republic of Korea, Kim lived to see his nation regain its independence, only to be split into two. Nevertheless, thanks to his indefatigable efforts, he is one of very few individuals that's respected in both South and North Korea.
Finally, should you visit Hyochang Park and enter through the main gate, you'll see a curious sculpture called Jumji, or the Divine Blessing.
The perpendicular royal blue inverted cone signifies the meeting of heaven and earth and the sacredness of the place.
Indeed, while Hyochang Park park is a popular exercising spot for people these days, it is also a solemn tribute to modern Korea's forefathers and mothers.
For Your Information..

Matt Kelly is native of the US Pacific Northwest and is half-Korean by ethnicity. He lived in Korea for five years and has written hundreds of travel guides for Wallpaper, TimeOut, the Boston Globe and Seoul Magazine and was a host for several different variety shows on Korean radio and television.