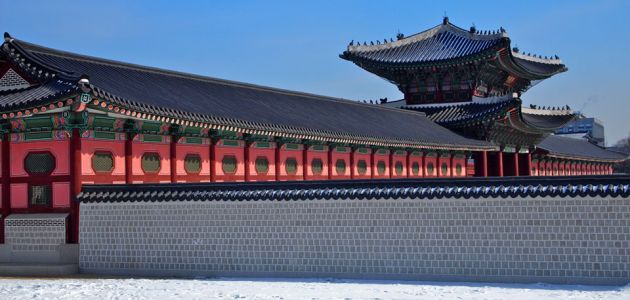 Recently I received the following question from Brian Kim in Los Angeles (USA):
Hi Matt, I'm headed to Seoul in a few months and I'm looking at some options to get from Incheon Airport to Seoul. I know there are buses that can shuttle you to anywhere in Seoul, but how efficient is the AREX Airport Express?
Thanks for your question, Brian. As I'm sure most of you can relate, it's pretty frustrating when getting from the airport to your actual destination is confusing, takes a long time, and/or costs a lot of money.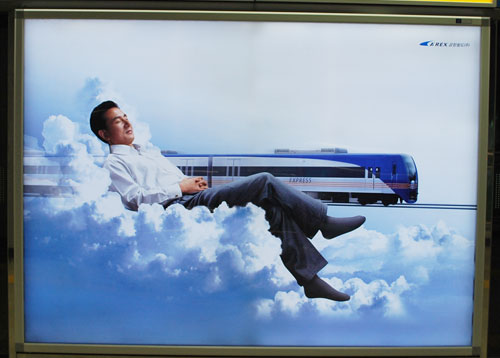 The good news is that the limousine buses that whisk passengers from Seoul's major airport into downtown (and beyond) is none of those things. But how about the relatively new AREX Airport Express?
Well, I guess there's only one way to be sure… So to answer Brian's question, I thought it would be best to try AREX for myself. AREX is an express train that connects Seoul's Incheon International Airport with the city's mostly domestic airport, Gimpo.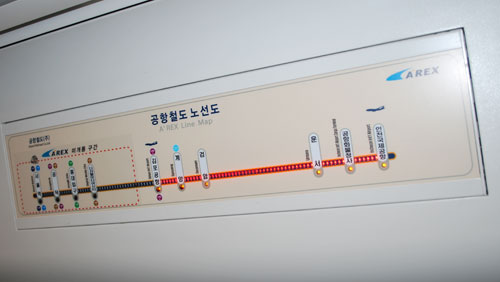 The train opened almost exactly one year ago and it takes about 30 minutes to travel the 37-kilometer journey between the two airports. The trains and stations are attractive and clean, and for a very reasonable fee of just 3,100 won (currently $2.28), you also get a nice view of the West Sea along the way.
Despite these perks, in my opinion the primary drawback of AREX is that it won't extend into central Seoul until 2010. So for now, travelers staying in a central hotel must first take the subway to Gimpo and then transfer onto Seoul Metro. Doing this adds another 45 minutes or longer to your travel time.
So, here's my advice…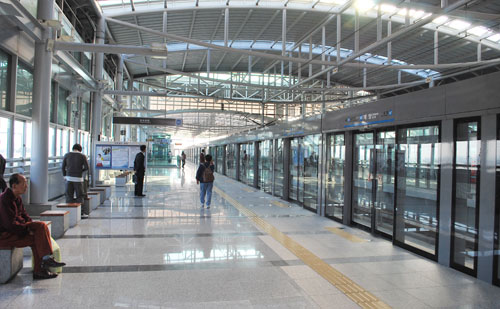 Although the limousine busses Brian mentioned will run you 9,000 won and don't include as nice of a view, the trip will probably be shorter, and you won't have to carry your heavy bags through turnstyles when switching subway lines. Plus, the over 50 bus routes virtually ensure that one will be able to pick you up wherever you are.
Well, I hope that answers your question, Brian. And, thanks again! If you have a travel question for me, I'd love to hear it. Simply comment on this post below!

Matt Kelly is native of the US Pacific Northwest and is half-Korean by ethnicity. He lived in Korea for five years and has written hundreds of travel guides for Wallpaper, TimeOut, the Boston Globe and Seoul Magazine and was a host for several different variety shows on Korean radio and television.