Years ago, when Korea was primarily an agrarian society, farmers would break their toil with a bowl of the cloudy rice beer makgeolli (막걸리).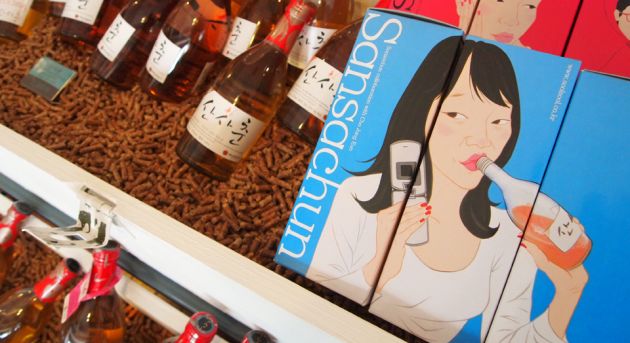 This historic association is why the beverage is also known as nongju, with "nong" meaning farmer in Korean.
As Korea has urbanized, however, today makgeolli is also popular among young and stylish customers in Seoul or Busan's most cosmopolitan districts.
Served along tasty cuts of pork belly or fried onion pancakes, Korea's oldest traditional liquor has made a comeback.
An Ancient Drink Reimagined
Historical records suggest that makgeolli goes back at least as far as the fourth century and Korea's Shilla Dynasty. By contrast, the ubiquitous firewater soju (소주) claims a mere 600-year record.
But after a heyday in the 1960s and early 70s, makgeolli's popularity waned when government rice rationing spawned unpopular barley and wheat varietals.
What's more, the use of chemicals to hasten the fermentation process gave makgeolli a reputation for causing hangovers.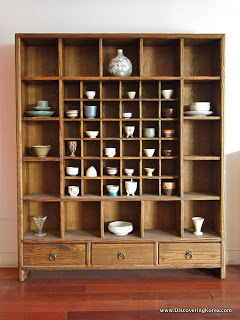 As a result, in the 1970s Korean consumers increasingly turned away from domestically produced makgeolli and turned instead towards beer, foreign whiskey and wine.
Today, makgeolli accounts for just four percent of the domestic liquor market, down from a previous high of sixty or seventy percent, according to Yoon Jin-won, the CEO of the Global Food Business Organization's food division.
In response to this dramatic drop, Korea's 700 small makgeolli breweries have been tasked in recent years with repairing the ancient liquor's reputation and restoring its market share.
Although they've improved their recipes, the worldwide economic downturn has also helped. Since 2008, growing numbers of Korean consumers have reached for a bottle of 1,200 won ($1.10) makgeolli instead of a 35,000 won bottle of French Beaujolais Nouveau wine.
According to the National Tax Service, even as overall alcohol sales fell in 2009, makgeolli surged almost 48 percent. At the same time, wine imports dropped 19 percent, the second consecutive decline after ten years of steady growth.
A Perfect Blend
Also called "takju," after its cloudy appearance, makgeolli is made by steaming glutinous rice, barley or wheat with water and the fermentation starter, nuruk.
Unlike other traditional clear liquors like soju or cheongju, makgeolli isn't distilled after fermentation, hence its milky, opaque appearance.
Frequently enjoyed from a humble ceramic bowl, makgeolli's low alcohol content – typically in the six to seven percent range – makes it a popular alternative to higher-proof spirits.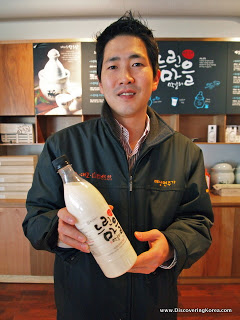 One of Korea's leading makgeolli producers is Baesangmyun Brewery. Based in southern Seoul and well known for its raw-rice "Daepo" brand, the company opened five mini-breweries in 2010 to encourage walk-in sales of its "Slow Village" label rice beer.
Produced on site each morning, the subtly carbonated beverage has a sweet and bright taste reminiscent of apples. On a recent visit, a steady stream of customers dropped by to pick up one or two bottles of their signature makgeolli.
According to Baseangmyun's Yangjae store manager, Jay Lee, makgeolli's taste primarily depends on its main ingredient, rice. For example, despite an identical recipe, the flavor of their new "My Hometown Rice" brand depends on where it's produced.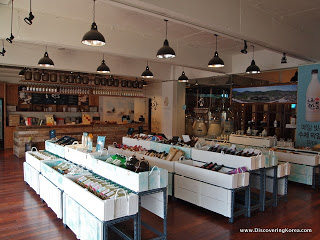 Lee explains that while Gyeonggi Province rice yields a distinctive sweetness, the southeastern Gyeongsang region produces a bold character (not unlike its people). Lee adds that the products' freshness is due to his company's refusal to use artificial sweeteners like aspartame.
Beyond its refreshing taste, traditionally-produced makgeolli also includes healthy vitamins and minerals, like fiber, amino acids, lactobacilli, and vitamins B1, B2 and C.
Combined, these essential nutrients are said to possess anti-aging properties, as well as help prevent cancer, lower cholesterol and promote intestinal health.
Fostering a "Sool" Culture
Beyond bottling popular makgeolli, several places also work to preserve Korea's traditional alcohol culture. In 1996, Baesangmyun established a traditional wine research institute, and two years later, Dajuheon (다주헌), a restaurant specializing in traditional foods and liquors.
In 2002, the company opened the Sansawon Gallery alongside its main plant in Pocheon, Gyeonggi Province.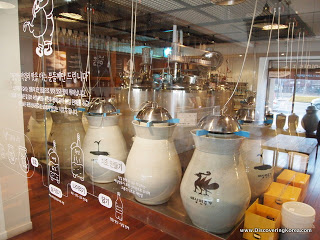 The multi-purpose facility includes a museum. The 30,000 guests that are welcomed annually can view exhibitions of home brewing artifacts, antique books on traditional Korean liquor and a map highlighting the diverse origins of Korean home-brewed spirits.
As part of a growing trend to promote "hands-on" activities for Koreans and foreign tourists seeking active ways to learn about Korean culture, companies like Baesangmyun, the major brewery Kooksoondang, and the Gyeonggi
University-affiliated Susubori Academy offer "home" brewing classes. For a modest fee, participants learn how to make their own spirits in the comfort of top-of-the-line facilities.
The workshops, which typically take place over four sessions held over one to two weeks, begin with participants cooking glutinous rice. The rice is then mixed with the yeast and mold culture, nuruk.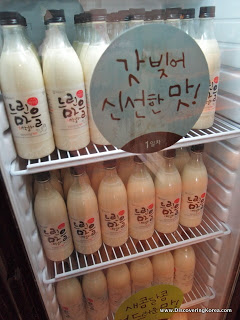 Nuruk is usually packed in a dry block, so pieces must be broken off and mixed by hand with water and then combined with the rice. The mixture is then placed into a jar and covered with cheesecloth.
After a couple of days, the workshop participants return to stir and replace the breathable cloth with a firmer top. Another few days will pass until the final session, when everyone's home brew is ready to drink.
Surprisingly, the resulting alcohol content – usually about 13 to 15 percent – is about double makgeolli's typical range. Hence, the product may need to be diluted by adding water.
Government Support
The resurgence of makgeolli on the domestic and international stage is also thanks to government efforts to globalize Korean cuisine.
In 2009, the Ministry for Food, Agriculture, Forestry and Fisheries, along with the Ministry of Strategy and the Presidential Council on National Competitiveness, announced plans to invest 133 billion won ($116 million) into the industry over five years.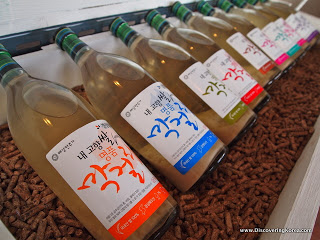 In contrast to the government's rice rationing policies from 40 years ago, today's makgeolli producers are encouraged to use domestically grown rice.
Also earmarked in the government's plan is funding for a three-year initiative to revive dozens of extinct varieties of traditional alcoholic beverages from the Joseon Dynasty (1392-1910).
Among the most committed champions of restoring Korea's lost liquors is Park Rock-dam, the head of the Korea Traditional Wine Institute.
Over almost eight years, Park combed ancient texts for recipes and other hints to recreate some 850 varieties of traditional liquors once thought lost to history.
Science has also emerged to promote the nation's spirits industry. Makgeolli's typical lifespan of about one week has hindered its growth prospects, especially as an export.
As a result, companies like Baesangmyun have worked with scientists and food engineers to develop products like "third generation" makgeolli, which stays fresh for up to six weeks.
Domestic & International Growth
As local breweries, trade associations and the government cooperate to promote Korean traditional booze abroad, marketers of the cloudy rice beer are excited by a new wave of young, fashionable and multicultural consumers.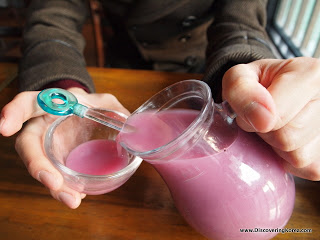 The official government statistics agency, Statistics Korea predicts that the 2010 domestic market will grow 33 percent from 2009.
To meet this burgeoning demand, makgeolli bar chains like Dduktak (뚝탁) are filling the void. Part of the Global Food Business Organization's portfolio, Dduktak's 22 bars include seven located in youthful Seoul neighborhoods like Hongdae and Sinchon.
Amidst dark wood booths and dance music are tattooed waiters that serve makgeolli cocktails and fusion snacks. Although the chain limits its alcohol offering to the GFBO's Chamsari Takju brand, customers can order their rice beer infused with over 20 different types of fruit, like peach, strawberry, kiwi or pomegranate.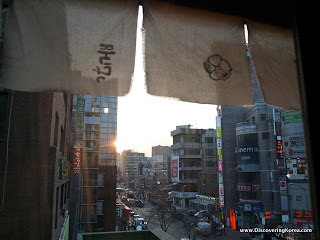 Beyond its resurgent domestic popularity, makgeolli's international reach is expanding into the Japanese, American and Chinese markets.
According to the E-dong Rice Wine Brewery, which established overseas distribution facilities in Japan in 1993 and in the U.S. in 1998, overseas makgeolli sales have grown 20-25% percent annually in recent years, with several varieties taking top prizes at international spirits events.
Honoring Tradition
As Korea's spirits industry cultivates new varietals and expanded access to overseas markets, top manufacturers haven't lost sight of one of alcohol's earliest functions in Korea – as a ritual offering for one's ancestors in this deeply Confucian society.
In 2006, Baesangmyun launched Charaesool, a brand for ancestor worship ceremonies. Once again, Korea's unique traditional liquors connect the young and old, the ancient and modern.
For Your Information…
Baesangmyun Brewery's Neurin Maeul Yangjojang (Yangjae Location)

Matt Kelly is native of the US Pacific Northwest and is half-Korean by ethnicity. He lived in Korea for five years and has written hundreds of travel guides for Wallpaper, TimeOut, the Boston Globe and Seoul Magazine and was a host for several different variety shows on Korean radio and television.