With so much to do in the heart of the city, it's easy to neglect the countless destinations located elsewhere in Seoul. But since we're on the cusp of summer, let's head out of doors with a hop on the subway to Northern Seoul's Dream Forest (북서울꿈의숲).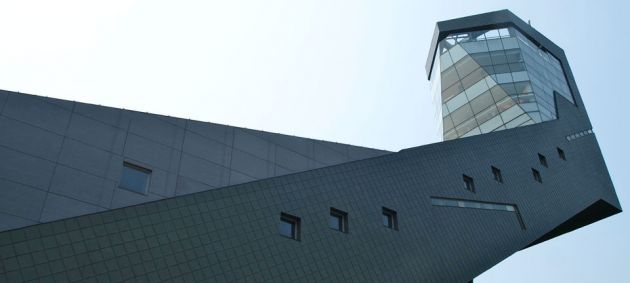 Opened in October 2009, Northern Seoul's Dream Forest is over 660,000 square meters of park space, making it Seoul's fourth largest park.
Blanketing two big hills generously named Byeogosan mountain and Opaesan mountain and the verdant valley in-between, Dream Forest borders six city districts and is located on the site of the former Dreamland amusement park, which is where it gets its name.
By the time the rusting gondola chairs and flaking paint on the sea lion pool were removed, the old site had taken on the eerie feel specific to the under-used and under-maintained theme park.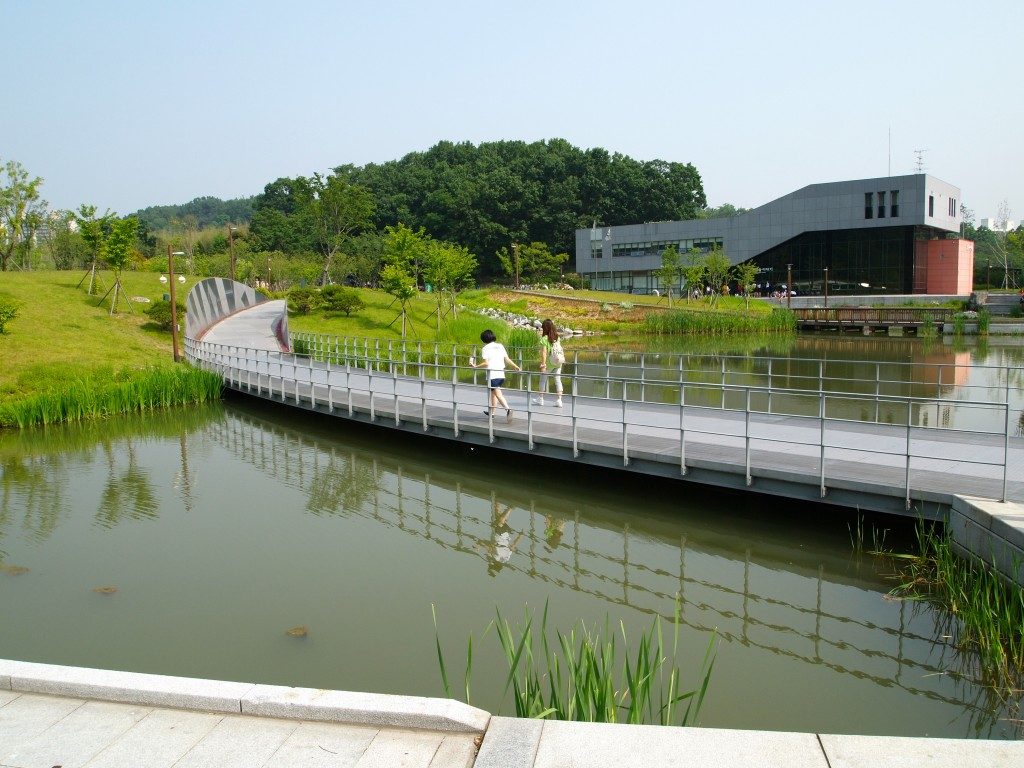 Dreamland's transformation to become Northern Seoul's Dream Forest is an example of how to maximize the potential of the city's limited real estate.
Furthermore, what could have been turned into yet more rows of nondescript apartment towers has instead provided much-needed green space for Seoul's northern neighborhoods.
In fact, about 10,000 people visit the park daily, thanks to season-specific attractions like the Cherry Blossom Path in the spring and Maple Tree Forest in the autumn. Although Dreamland's caged monkeys and turkeys are no more, ten sika deer are there – a gift from Seoul Forest's herd.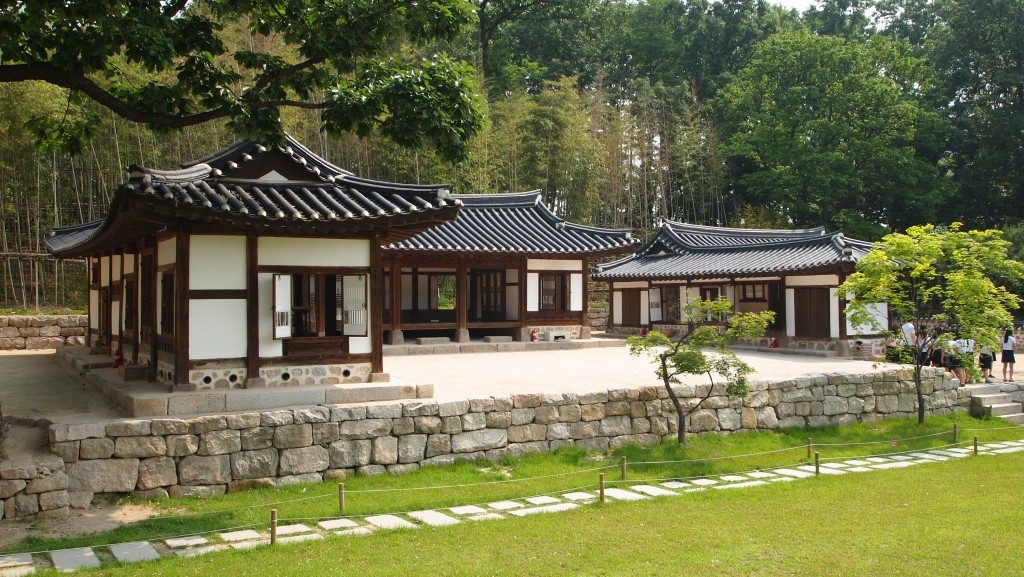 A number of water features were also installed in Northern Seoul's Dream Forest, including the Chilpokji, or Seven Waterfall Pond and the Wolgwang or Moonlight Falls.
As the name suggests, the waterfall is especially scenic after dusk, thanks to lights that also help reflect the traditional Korean pavilion, Woryeongdae.
In addition to the typical park features are a number of structures. Not far from the pond and falls is the Visitor Center, which includes a nursery room, souvenir shop and a wheelchair rental kiosk.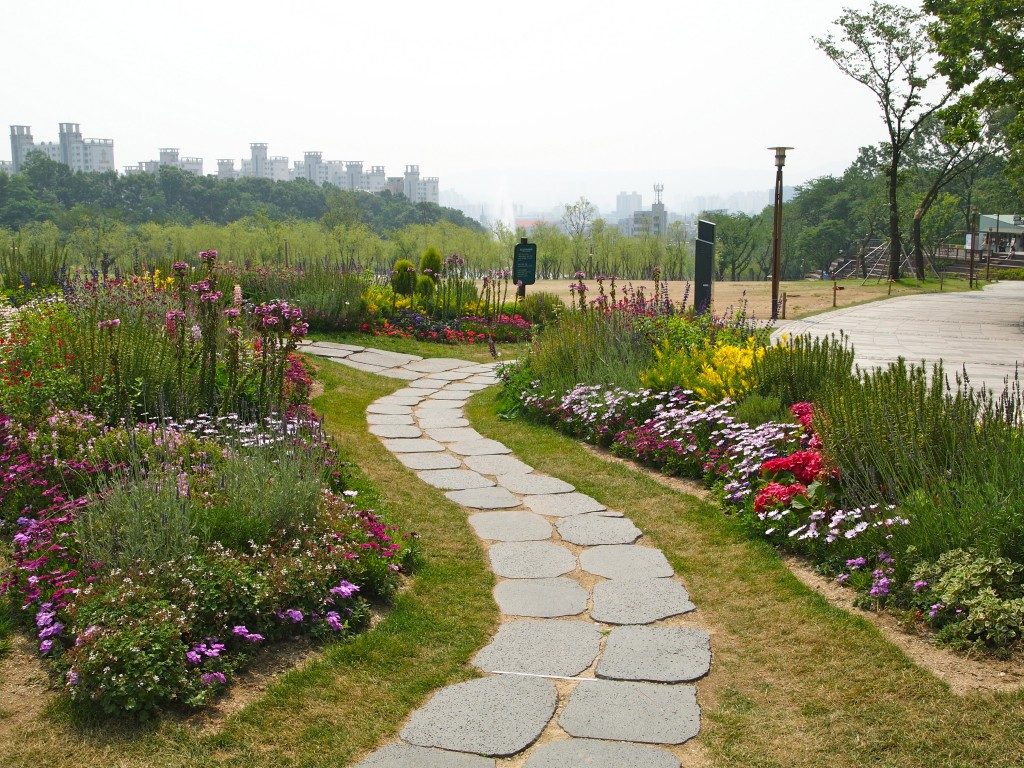 The Center's ground floor is where you'll find the Design Seoul Gallery. Divided into three sections, the exhibits describe Seoul's ambitious environmental development plans.
Also on site are several cultural venues, such as the Dream Forest Arts Center, Concert Hall and the Dream Forest Museum of Art. Hosting music concerts and other events throughout the year, both the Performance and Concert Halls are top-notch facilities that can accommodate nearly 300 attendees.
But the park's standout feature is its 50-meter tall observatory.
Resembling one of those hydraulic loading arm and baskets used by telephone trucks, the 3-story tower provides 360-degree panoramas and truly dramatic views of northern Seoul's tallest peaks, including Samgaksan (삼각산) and Dobongsan (도봉산).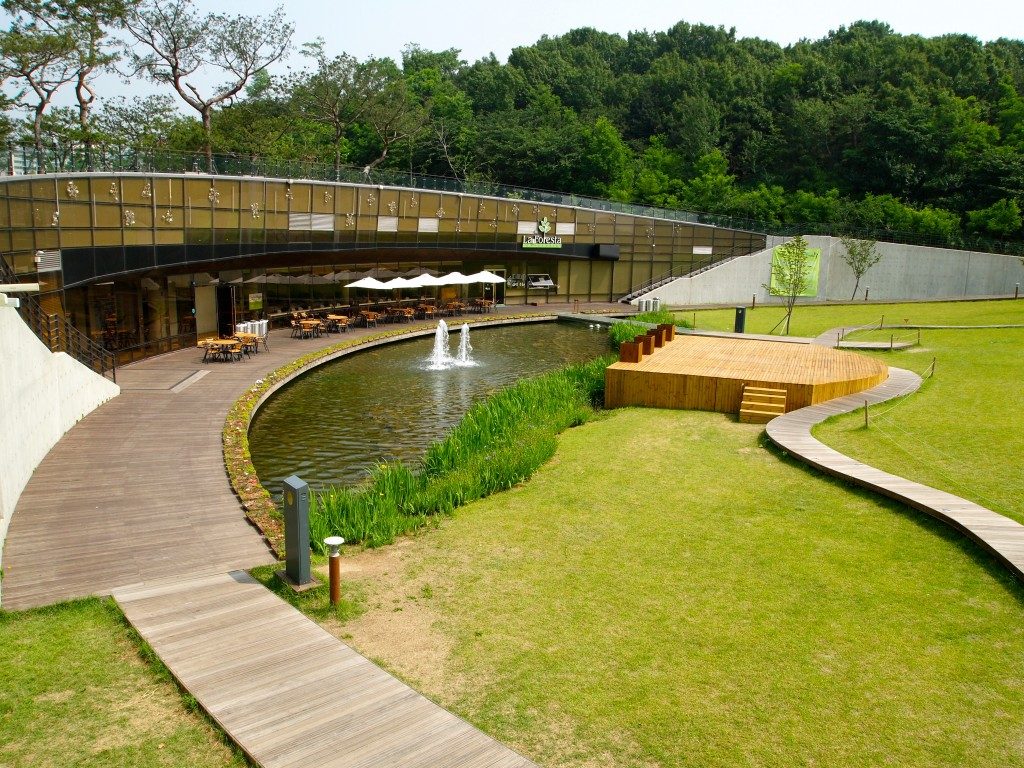 Made popular as a filming location for the popular 2009 KBS drama, Iris, on clear days you can also see Namsan and N Seoul Tower to the south.
Given Northern Seoul's Dream Forest's sheer size and distance from central Seoul, it's nice that the park also features places to eat. The best setting among them belongs to La Foresta, an Italian-themed restaurant located next to the Iris Garden.
Its terrace seating atop a placid pond gives diners nice views of the expansive lawn. For something different, below the observatory is Mei Lin, a restaurant serving Chinese fare. Two cafés are also inside the park.
So there you have it, Northern Seoul's Dream Forest is a Seoul destination that's off the beaten track.
For Your Information…

Matt Kelly is native of the US Pacific Northwest and is half-Korean by ethnicity. He lived in Korea for five years and has written hundreds of travel guides for Wallpaper, TimeOut, the Boston Globe and Seoul Magazine and was a host for several different variety shows on Korean radio and television.