Well, by now you may already know that Koreans use two calendars, one that's solar and the another that's lunar-based.
So while Korea celebrated the near year on January 1st with much of the rest of the world, today, Monday, January 26th, marks the first day of the lunar calendar.
This special day is called Seollal (설날), and many say it's Koreans' favorite holiday. This new year is called gichungnyeon (기충년), or the year of the ox.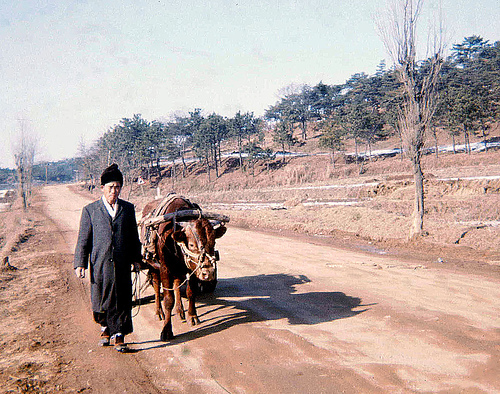 The ox symbolizes diligence and sincerity, patience, hardwork and modesty… probably behavior we should all practice during these economic times.
Seollal is certainly one of the most important holidays in Korea, and this year an estimated 28 million will return to their hometowns. At about 9:00 am on the holiday, families wake up to wash and wear new clothes, often the traditional hanbok (한복).
Once assembled, families perform ceremonial rites to pay respects to their ancestors, as some believe that they return on Seollal to enjoy the delicious holiday feast. After eating, many people enjoy playing games like yutnori (윷놀이) or go-stop (고스톱), or go to a movie.
The days before and after Seollal are also designated holidays, which can make Seoul's typically hectic streets uncharacteristically quiet. Now, some may think this isn't the best time to visit Korea, but that's not entirely true.
Many popular destinations as well as the nation's impressive public transit network remain open during Seollal, and actually, there are a number of Seollal events around the country to enjoy.
In Seoul, the major palaces and the Jongmyo Royal Shrine (종묘) will be open over the holidays and are offering special programs, like traditional folk performances.
At the Namsangol Hanok Village (남산골한옥마을), visitors can learn how to prepare and perform ancestor worship rituals. In addition, each day will feature special music and dance performances related to the new year holiday.
Seoul cultural facilities, like the Chongdong and Nanta theaters will also keep their doors open while the National Folk Museum of Korea (국집민속박물관) is holding a timely exhibition displaying cultural artifacts related to the ox. Even better, it's free.
Of course, Seollal is all about going to one's hometown, so there are also plenty of new year events outside of Seoul. For example, in nearby Gyeonggi Province, the Everland and Lotte World theme parks will be open.
In addition to their shopping, sports and amusement park facilities, they'll also be offering special Seollal-themed and family-friendly events.
Along Korea's eastern coast in Gangwon Province, people will usher in the lunar new much as they did the solar one. In coastal cities like Sokcho and Gangneung (강릉시), throngs will wait on the beach to catch the new year's first rays of sunlight.
And finally, if you find yourself near the North Gyeongsang Province city of Daegu (대구시), why not visit its major parks where free beverages and folk games will be offered.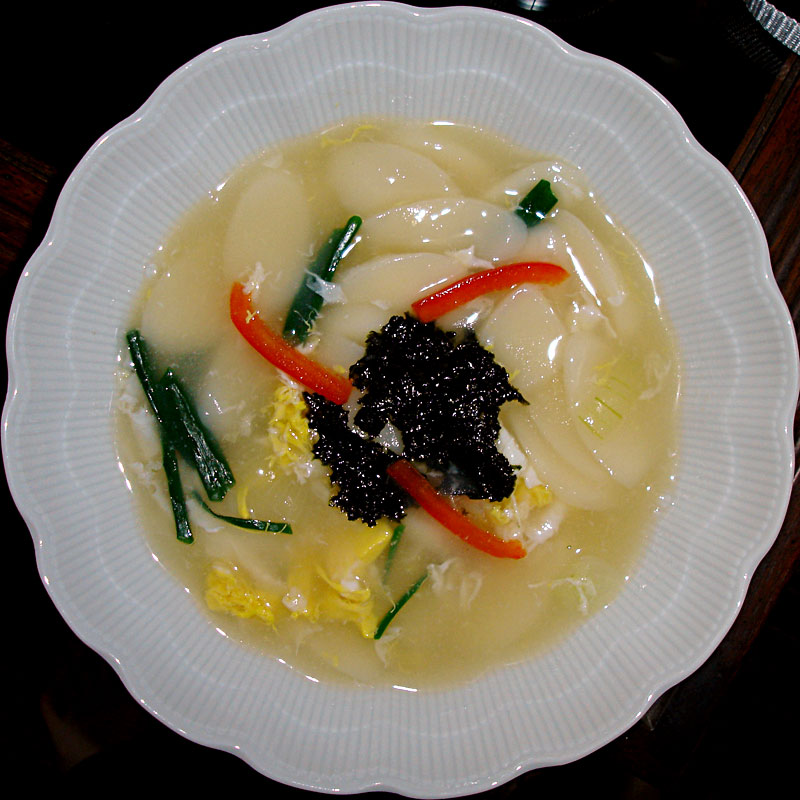 But most importantly, wherever you find yourself this Seollal, be sure to eat some ddeokguk (떡국), or rice cake soup. It's said that the white rice cakes will "whitewash" the bad memories from the past year.
But that's not all. Their thinly-sliced shape resembles a stack of coins, thus ensuring prosperity. And most importantly, it's said that eating ddeokguk on Seollal will add another year to your life!
Whether you're in Korea or somewhere else, a very healthy, prosperous and happy New Year to you and your family!

Matt Kelly is native of the US Pacific Northwest and is half-Korean by ethnicity. He lived in Korea for five years and has written hundreds of travel guides for Wallpaper, TimeOut, the Boston Globe and Seoul Magazine and was a host for several different variety shows on Korean radio and television.