The historically weak Korean won and global economic crisis has many Koreans looking at domestic travel destinations instead of holidays in Southeast Asia or the U.S.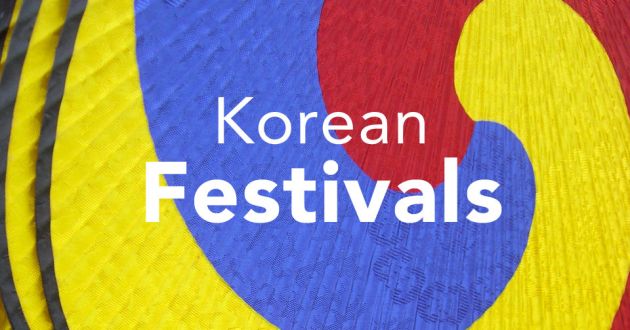 To meet their needs, this past weekend the Korea Travel Expo 2009 hosted its sixth annual event at the Atlantic Hall of the COEX center in southern Seoul.
Nearly 500 booths representing 280 different regional governments, transportation companies and local festivals took part in the nation's largest expo promoting domestic tourism. This being Korea, several booths offered free samples of indigenous liquor.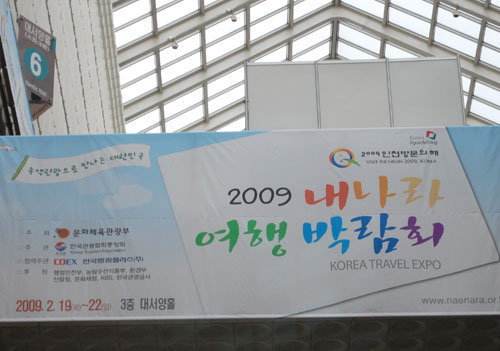 Supposedly, the four-day Expo's overall theme was "Green Tourism," but I didn't know it. Despite an exhibit promoting bicycle travel, and, of course the environmental benefits of avoiding jet travel for local destinations, the theme seemed mostly in name only.
Among the diverse array of high quality exhibits was one promoting overnight stays at Buddhist temples. Others profiled South Chungcheong Province's Taean County area, which was ravaged by a huge oil spill in 2007.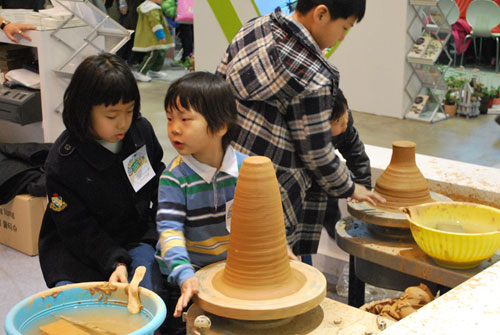 In one of several hands-on exhibits, a booth celebrating Korea's proud tradition of producing world-famous celadon pottery offered kids a chance to try their hands at a potter's wheel.
I was happy to see a number of new materials that better communicate Korea's travel potential. One booth offered six beautiful little booklets, each highlighting one of Seoul's five major palaces, and another for the Jongmyo Royal Shrine (종묘). The booklets' sophisticated design featured nice photos, brilliant bird's eye renderings of the palace grounds and excellent historical information.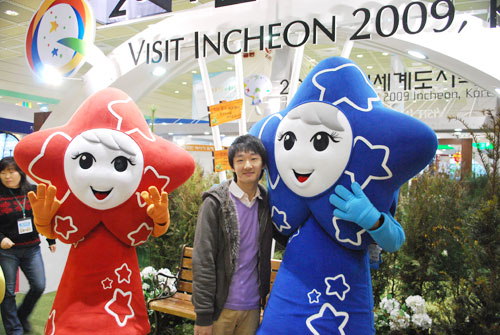 I was also intrigued by another exhibit hosted by the folks at V@NK, the Voluntary Agency Network of Korea. Started in 1999, the controversial NGO aims to inform people about "inaccurate" descriptions of Korean history, culture or geography.
As such, the V@NK booth offered stickers where people could "correct" textbooks that call the East Sea the "Sea of Japan", or call Dokdo either "Takeshima" or the "Liancourt Rocks."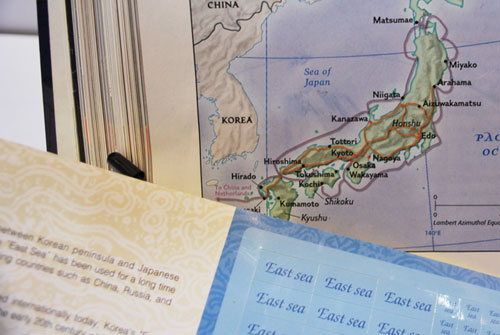 In a less guerilla fashion, the booth also presented very attractive notecard-sized descriptions of famous Korean historical figures or contributions to the world, such as King Sejong the Great, moveable type (a precursor to the printing press), and bibimbap.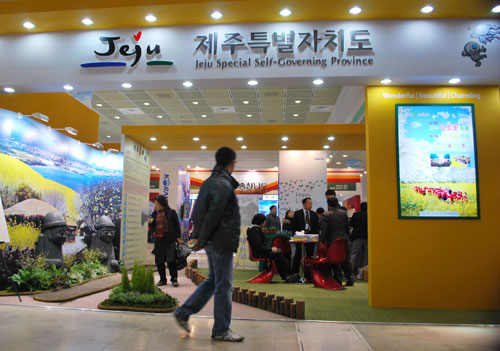 The Expo's intended audience was definitely Korean speakers, as there was virtually no English (or other language) signage, and the bag loads of free brochures, maps and other take-aways were exclusively in Korean.
While the event met a need by targeting a domestic, Korean audience, I think the Expo could also be a great way for foreigners living in Korea to identify other parts of the country where they would like to visit.

Matt Kelly is native of the US Pacific Northwest and is half-Korean by ethnicity. He lived in Korea for five years and has written hundreds of travel guides for Wallpaper, TimeOut, the Boston Globe and Seoul Magazine and was a host for several different variety shows on Korean radio and television.