Theme parks are weird. I guess this shouldn't come as a surprise since they're designed to feel like a fantasy world – a break from the mundane routine of our adult lives, I guess, and a great way to keep kids happy for at least a couple of hours.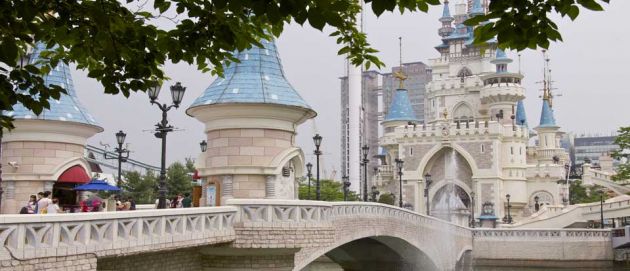 And in my opinion, southeastern Seoul's Lotte World amusement park doesn't buck that trend.
Although I'm not a big theme park goer, I'll admit that there's something charming about the peculiar, yet relentless optimism and unbridled kitsch of a theme park.
Although there are three major theme parks in the greater Seoul area, only Lotte World can boast an actual Seoul address.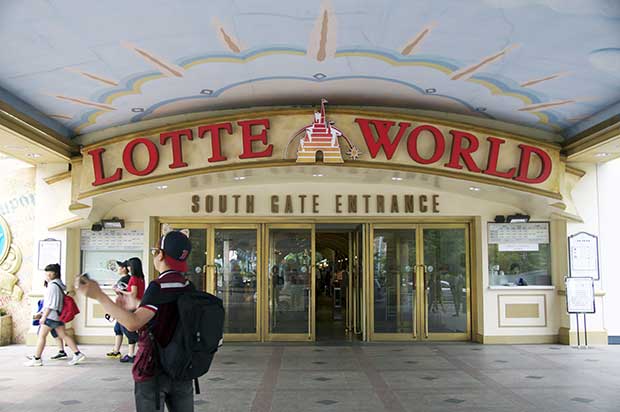 Opened in 1989, it lays claim to being the world's largest indoor theme park, a status recognized by the Guinness Book of World Records. Here's another eye-popping statistic – a whopping 8 million people visit the complex annually!
But if you say "Lotte World" to your average Seoulite, most people will assume you mean the Magic Island, which sits in the middle of Seokchon Lake, and is where the Magic Castle and most of the rollercoasters and outdoor attractions are located.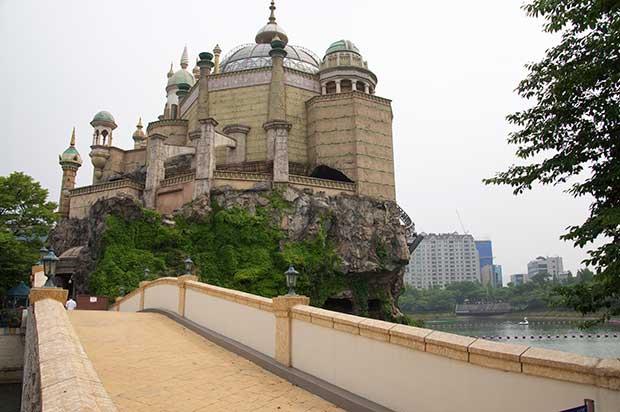 Among them are the Gyro Drop – a vertical free-fall ride. Roller coaster aficionados make a beeline for the Atlantic Adventure, a coaster that immediately accelerates to 80-kilometers per hour at a height of 21 meters and at an angle of 72 degrees as it twists and turns through what to me resembles Istanbul's Sultan Ahmed Mosque.
While most people think of Magic Island as synonymous with Lotte World amusement park, it's only a small part of the huge complex. Lotte World also includes a Lotte Department Store and mall, as well as a 32-floor luxury hotel.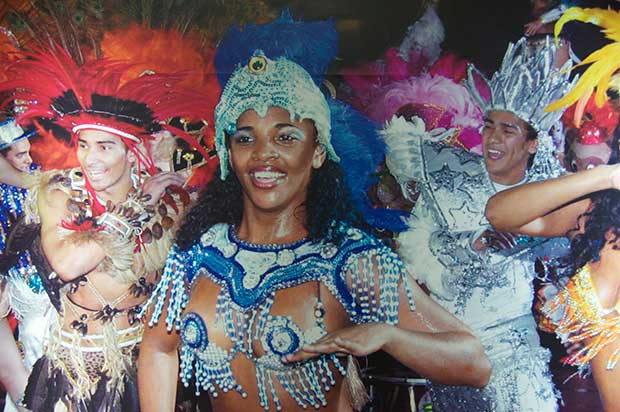 While the Magic Island is indeed impressive, I find the Guinness-certified indoor theme park more so. The four-level, open-air complex features a huge ice rink on the ground floor, with a series of shops, restaurants, cafés, dessert shops and other goodies on each successive tier.
On the top level, there's a quirky make-believe land that's connected by a slow-moving monorail.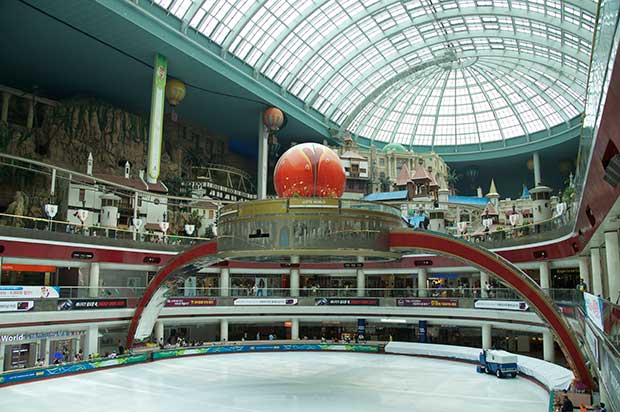 Now, if you're in search of a different tone than you'll find in most of the enormous indoor theme park or even the thrill ride vibe of Magic Island, I recommend a visit to the Lotte World Folk Museum, which offers a hands-on look into Korea's rich historical and cultural heritage.
Along the way, you might pass through Star Avenue. A must-see destination for the Hallyu (Korean pop culture) fan, the corridor is located near the park's South gate and features individual window displays dedicated to today's biggest K-pop stars.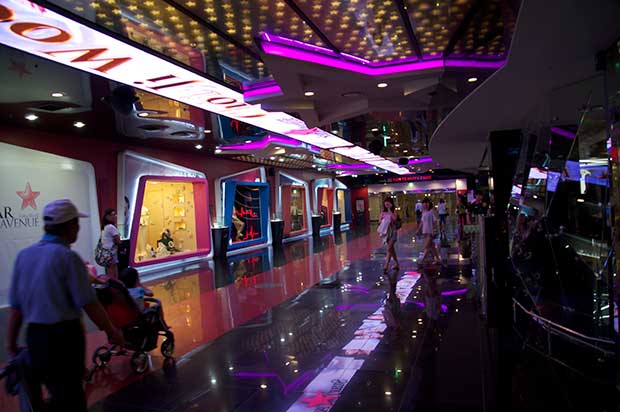 Surely a booth in one's honor signals your top-tier status among Korea's countless pop idols! On my trip, two windows were being replaced. It made me wonder, who's out and who's in?
If you'd like to visit Lotte World amusement park, here's some advice. Frankly, it can be easy to get your bearings jumbled, so if at all possible, simply go with the flow.
Sure, if there's something in particular that you've just got to see, go to it, but otherwise, just walk the grounds inside and out, and marvel at Seoul's best bizarre piece of theme park magic.
For Your Information…
| | |
| --- | --- |
| Open: | 09:30-23:00 |
| Admission Price: | Day Pass: ₩35,000, Day Admission: ₩24,000, Night Pass: ₩28,000, Night Admission: ₩21,000 |
| Address: | Seoul Songpa-gu Jamsil-dong 40-1 |
| Directions: | Jamsil Station (#216/#814) on Lines 2 & 8, Exit 4 |
| Phone: | 02-411-3502~3 |
| Website: | |

Matt Kelly is native of the US Pacific Northwest and is half-Korean by ethnicity. He lived in Korea for five years and has written hundreds of travel guides for Wallpaper, TimeOut, the Boston Globe and Seoul Magazine and was a host for several different variety shows on Korean radio and television.