Seoul is becoming a greener city by the day, thanks to a growing awareness by government officials that green spaces are critical to improving the quality of life.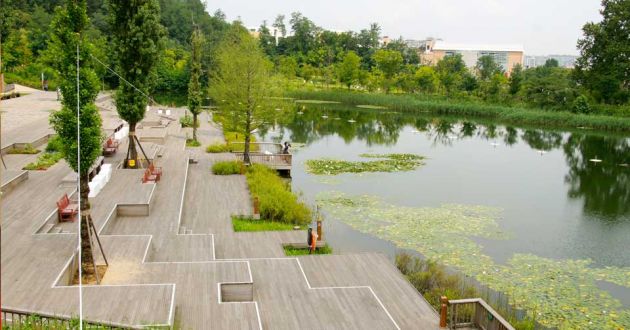 But given the limited real estate in Korea's tightly packed capital, planners have had to get creative in order to create new city parks.
Case in point is West Seoul Lake Park (서서울호수공원) in the city's Sinwol-dong neighborhood. Located directly in the line of Gimpo International Airport's arriving planes, it would seem an inauspicious place for a community park.
What's more, the site's former occupant was the Sinwol water treatment plant built in 1959.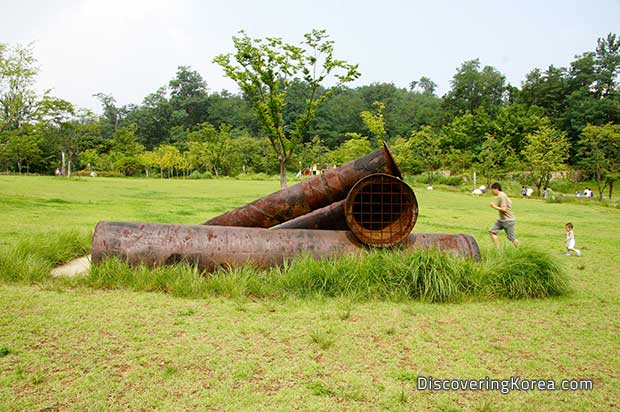 Sadly, the neighborhood, which straddles Seoul and the satellite city of Bucheon, once bore the unflattering reputation as one of the capital region's worst places to live.
Despite the multiple drawbacks, two architecture design firms, Ctopos Design and Jian Architects, took on the task to design what would be one of Seoul's signature parks.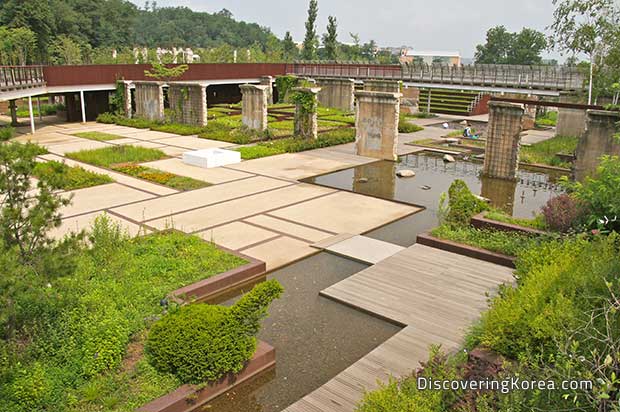 Their design was guided by three concepts—ecology, communication and regeneration. For example, while walking on teak decks amongst raised planters filled with trees and flowers, purified water rushes overhead through elevated concrete aqueducts on its way to the lake.
They've incorporated similar features into the 225,000 square meter parcel.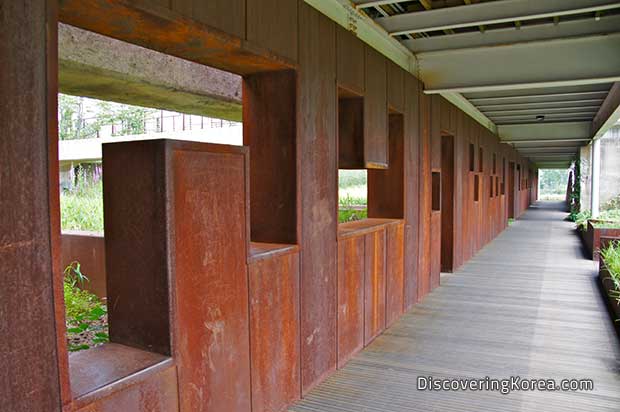 I've noticed that my favorite Seoul parks are often these recast industrial sites… Seonyudo Island (선유도) and Seoul Grand Park (서울대공원) both come to mind.
The clever incorporation of crumbling basins, pillars and other hardscrabble features with natural elements instantly softens the overall setting, and it's always a surprisingly complementary pairing.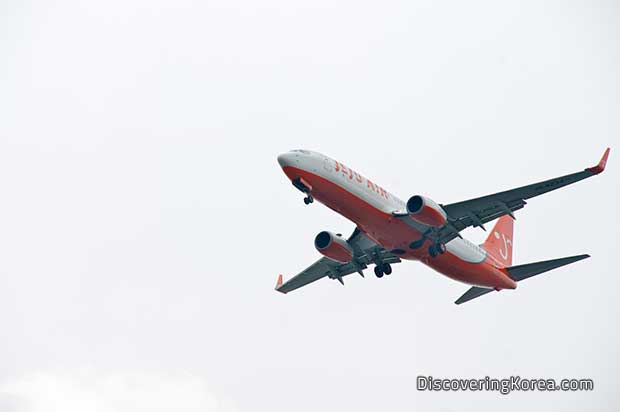 As West Seoul Lake Park's name suggests, the grounds include a number of water-themed attractions, like the Media Art Waterfall and the Sound Fountain. The latter's name comes from its curious function.
Every one or two minutes, when airplanes roar above – the fountain's 41 nozzles shoot jets of water 15 meters into the air if noise levels exceed 81 decibels. It's yet another clever resolution to a seemingly disadvantageous situation.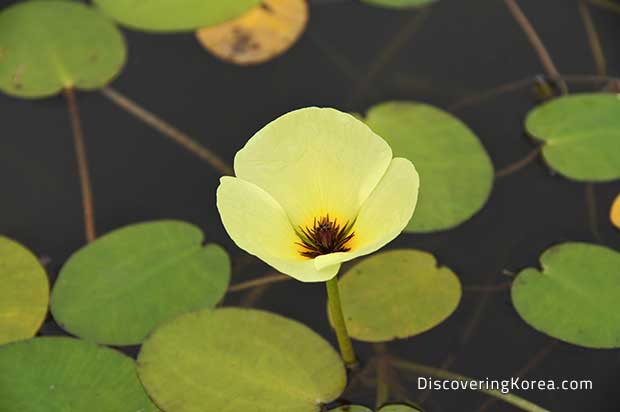 Also inside West Seoul Lake Park is the Mondrian Garden. Named in honor of the Dutch painter, the area is divided by straight lines and 90-degree angles, which separate geometric spaces that are filled alternatively by water, native plants and pathways.
Somewhat analogous to a Mondrian painting, the design also uses an eco-friendly system that recycles and purifies rainwater.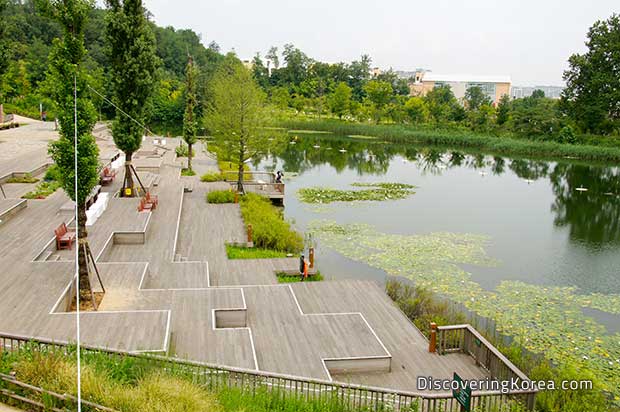 And finally, as West Seoul Lake Park's name also suggests, its central attraction is an 18,000 square meter lake. Originally part of the Sinwol Purification Plant, the large basin was preserved and enhanced with aquatic plants.
In addition to the water-themed features is a large Grassy Field, and a rather shocking bright red Event Table. Resembling a banquet or buffet table of absurd proportions, and colors, for that matter, it's also the logical destination for a sack lunch.
Opened to the public in October 2009, West Seoul Lake Park has proven itself popular among local residents, and it's even become a destination for outsiders who didn't have a reason to visit the area in the past.
What's more, the chief firm behind the park, Ctopos Design, was presented with an Honor Award last year by the American Society of Landscape Architects (ASLA) for their innovative project.
Calling the incorporation of the old purification plant into the park "brilliant," the jury celebrated the juxtaposition of nature and industry.

Matt Kelly is native of the US Pacific Northwest and is half-Korean by ethnicity. He lived in Korea for five years and has written hundreds of travel guides for Wallpaper, TimeOut, the Boston Globe and Seoul Magazine and was a host for several different variety shows on Korean radio and television.