The Ahn Jung-geun Memorial Hall is located at the northwestern base of Namsan mountain (남산) in central Seoul. At a time when the city has moved to restore the mountain's ecology by removing structures, in 2010 it opened a new museum to commemorate the 100th anniversary of Ahn's death.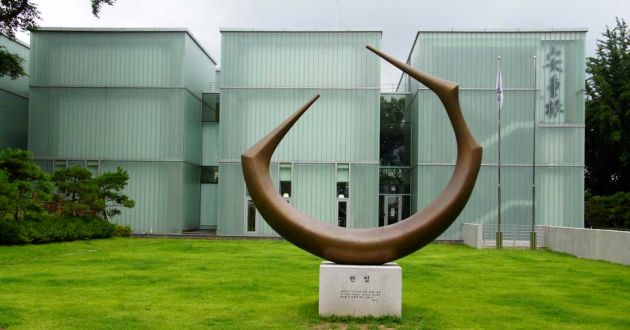 Of course, Ahn was no ordinary patriot. In the early years of the 20th century with the Joseon Dynasty weak and vulnerable, many of the world's great powers had their eyes on the Korean Peninsula.
As Imperial Japan advanced toward its ultimate annexation of Korea in 1910, activists like Ahn were forming civilian volunteer armies in a doomed bid to preserve Korea's independence.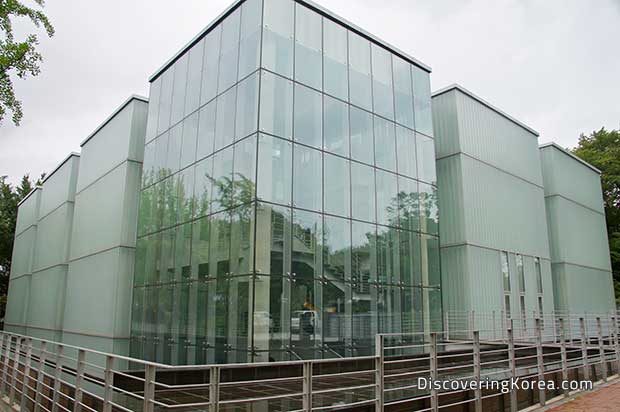 The Ahn Jung-geun Memorial Hall replaces an original one built in 1970. The new edifice, designed by D.LIM Architects, coveys deference and hope.
The wife-and-husband team of Kim Sun-hyun and Lim Yeong-hwan wanted to create a memorial whose architecture wasn't divorced from the character and spirit of its content.
For example, the Ahn Jung-geun Memorial Hall's striking exterior is comprised of 12 wide columns lit day and night.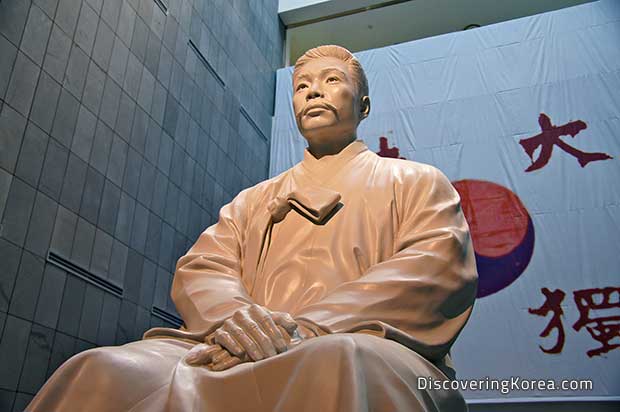 Fit together in a 49-by-35 meter rectangle, they represent Ahn and the members of the Dongui Danjihoe (동의단지회), a coterie of Korean freedom fighters who all severed part of their left-hand ring finger at the last joint to convey their commitment to Korea's cause.
Today, Ahn's handprint has become an icon of Korean nationalism.
As visitors enter the memorial, they descend to the first of three exhibition levels. By chronicling Ahn's life, the Ahn Jung-geun Memorial Hall also tells the larger story of Korea's independence movement.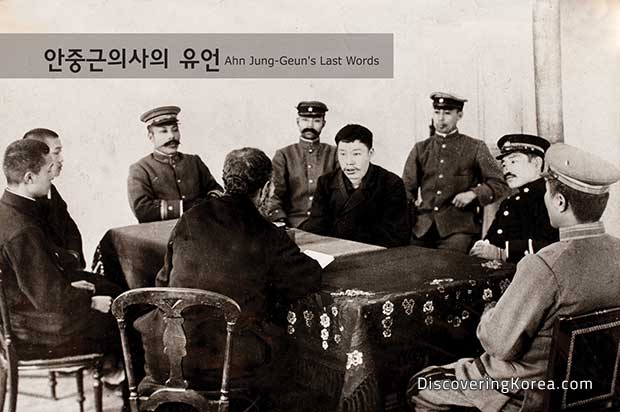 On the first level, the Ahn Jung-geun Memorial Hall's exhibition is a sort of Ahn family tree. Indeed, over a dozen of his family members were also heavily invested in the independence movement.
On the second floor, the exhibitions detail Ahn's life and activism via interactive videos. On the third level, the pivotal moment in 1909 when Ahn assassinated the first Resident-General of Korea, Hirobumi Ito at the Harbin train station is chronicled. Actual video of his arrest is shown in the exhibit.
The exhibit also documents Ahn's execution by firing squad at Lushun Prison at the young age of 32.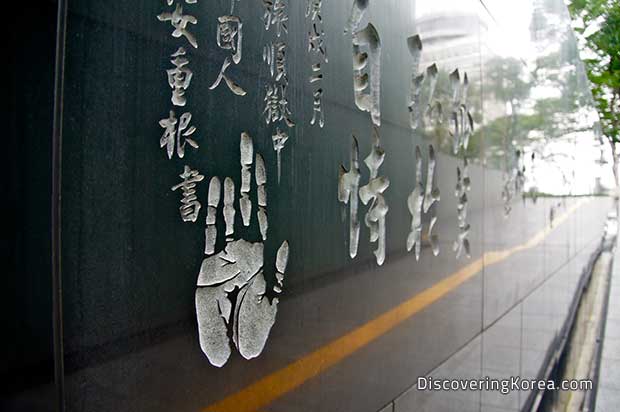 Before Ahn's death, he met with two of his brothers. His wish was for his remains to be moved to Korea only upon its independence. Sadly, attempts to locate his remains have been unsuccessful.
Until they are found, however, a temporary tomb at Hyochang Park (효창공원) serves as a place for visitors to pay their respects.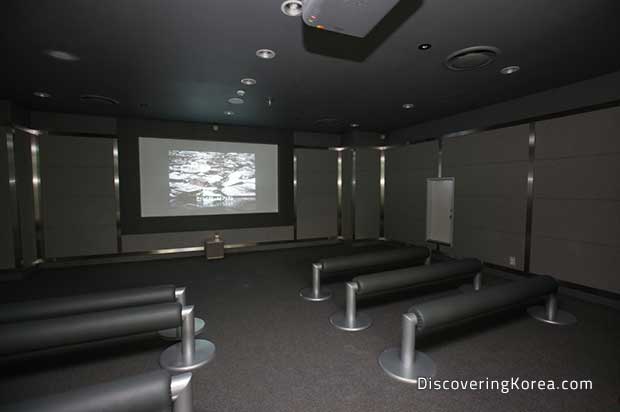 On March 26, 1910, Ahn was executed by firing squad. Less than five months later, on August 22, Japan formally annexed Korea as its colony.
Inside the Ahn Jung-geun Memorial Hall, the path ultimately ends on the top level of the only column constructed of clear glass.
Standing there, looking south across Seoul and the Hangang river, it's hard not to appreciate the great sacrifices so many have made for Korea.
For Your Information…
| | |
| --- | --- |
| Open: | 10:00-17:00 (until 18:00 Mar-Oct), Closed Mondays and major holidays |
| Admission Price: | Free |
| Address: | Seoul Jung-gu Namdaemunno 5(o)-ga 471-2 |
| Directions: | Seoul Station (#133/#426/#P313/#A01) on Lines 1, 4, AREX and Gyeonghui, Exit 9. Take bus #402 to Namsan Public Library |
| Phone: | 02-3789-1016 |
| Website: | |

Matt Kelly is native of the US Pacific Northwest and is half-Korean by ethnicity. He lived in Korea for five years and has written hundreds of travel guides for Wallpaper, TimeOut, the Boston Globe and Seoul Magazine and was a host for several different variety shows on Korean radio and television.