Surrounded by mountains and a rugged coastline featuring nearly 2,000 islands, South Jeolla Province offers travelers a lot to see and do.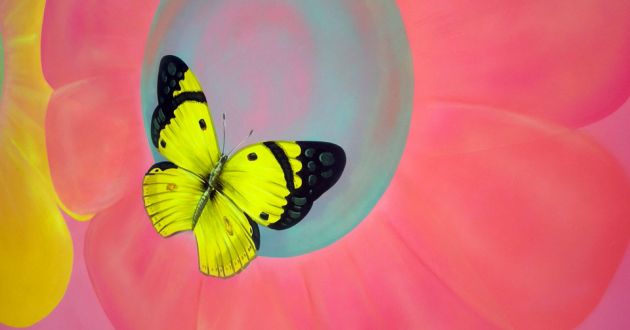 Last spring a friend and I rented a car and visited several sights. One of the places we visited was the Hampyeong Butterfly Festival (함평나비대축제). Let's take a closer look.
Hampyeong is a small city about 20 minutes west of Gwangju. Although small, Hampyeong has become a leader in environmentally friendly farming techniques.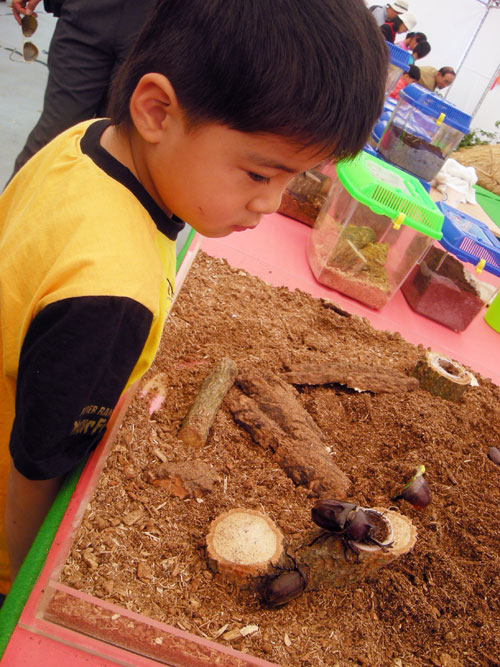 Of course, insects play a vital role in agriculture, so it's fitting that for the past 11 years, the city has hosted the insect expo, a huge event that's among Korea's favorite annual events.
What is an "insect expo", you ask? Well, imagine a sprawling festival site featuring huge sculptures of dung beetles and ladybugs. Picture entire buildings in the shape of insect larvae and over 20 large exhibits celebrating the amazing insect.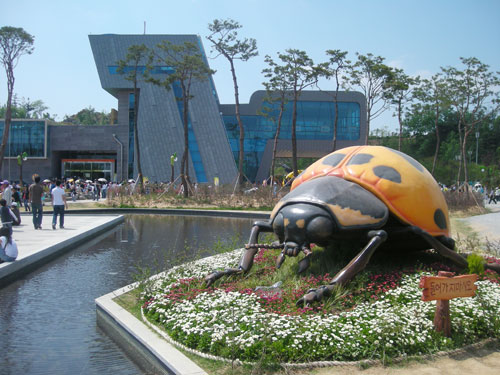 One hall featured some 20,000 bugs, including the Hercules beetle, the world's largest and heaviest beetle and not something I'd want to see outside of its cage.
But of course, most of the projected 2 million visitors to the Hampyeong Butterfly Festival this year are coming for what Koreans call nabi (나비), or butterflies, and festival organizers say they released over 150,000 of them just for their guests.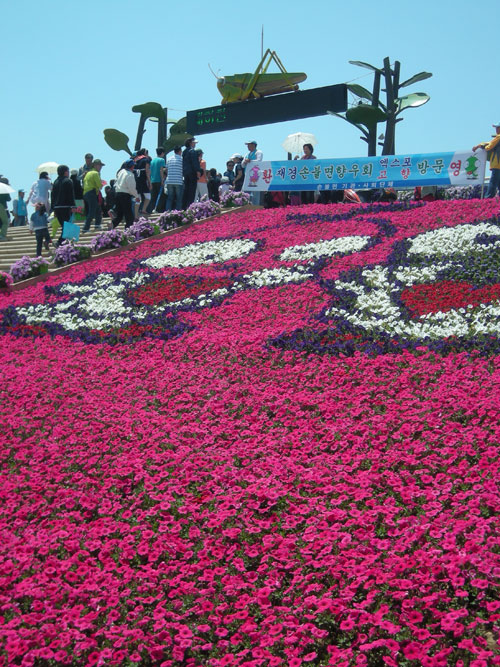 Inside the International Butterfly Hall, you can view 38 species of butterfly, including both exotic varieties and those native to Korea.
To be honest, when I thought about the Hampyeong Butterfly Festival, I imagined walking through virtual clouds of multi-colored butterflies. 
And while there are certainly thousands, if not millions of butterflies on display, most of them are pinned to corkboards as part of an extensive collection of beautiful, if somewhat morbid butterfly massacre art.

But if you're like me, and your "insects I love" list isn't particularly long, don't fear. The Hampyeong Butterfly Festival isn't only about insects. 
There's also a petting zoo and carnival rides for kids, scores of music performances, and last year there was a special exhibit on the art and culture of Chinese ethnic minorities.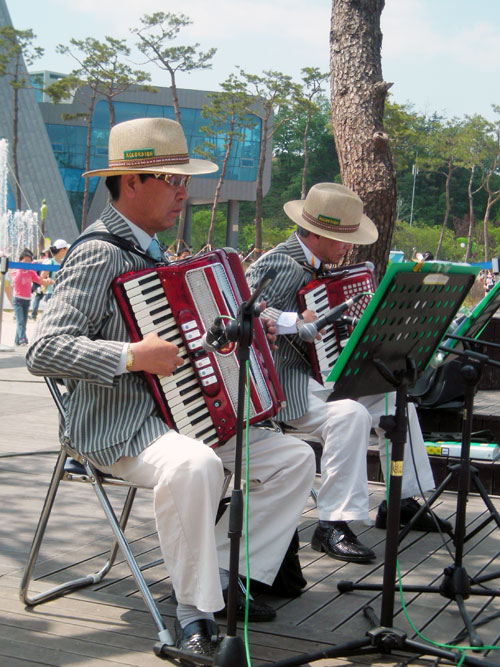 As I've mentioned in other posts, if you ask Koreans what the Jeolla region is famous for, they'll say its delicious food. 
The area boasts fertile land and forty percent of people here still depend on farming and fishing. Perhaps it's this intimacy with nature that makes everything so tasty. 
I had heard that Hampyeong's hanoo (한우) or native beef was excellent, so I tried some yookhwae (육외) or raw beef served with spicy gochujang pepper paste (고추장), sweet onions and sesame seeds atop thin slices of South Jeolla's famous pears.
Absolutely delicious!
If you visit Hampyeong for the Hampyeong Butterfly Festival, be sure to see some of the area's other attractions. In Hampyeong Bay you can enjoy a seawater steam bath and one of Korea's dolmeori (돌머리), or smooth pebble beaches.
There are also a number of important historical sites to round out your weekend. But, if you have bugs on the brain and want to visit the Butterfly and Insect Expo, head to Hampyeong this spring!
For Your Information…

Matt Kelly is native of the US Pacific Northwest and is half-Korean by ethnicity. He lived in Korea for five years and has written hundreds of travel guides for Wallpaper, TimeOut, the Boston Globe and Seoul Magazine and was a host for several different variety shows on Korean radio and television.