Back in 2005, the Yeouido Spring Flowers Festival in Seoul (여의도 봄꽃축제) was created to celebrate the precious few days each spring, when the 1,700 King cherry trees on Yeouido island (여의도) erupt into ephemeral clouds of pink.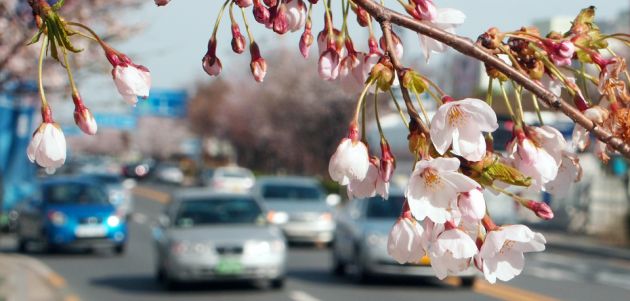 While every year is a bit different, be it the first or second week of April the trees' buds inevitably burst and spring's spectacular show gets underway!
The best place to see the flowering cherry trees in Seoul is along Yeouiseo-ro street (여의서로), which wraps behind the National Assembly building.
During the 13 days of the Yeouido Spring Flowers Festival in Seoul, the thoroughfare will be closed to car traffic, affording the expected four million visitors a safe and convenient – albeit crowded – experience. For that reason, my advice is to avoid the weekends if possible, and to definitely use public transportation.
In addition to admiring Yeouido's gorgeous cherry specimens whose botanical name is Prunus yedoensis, visitors can watch dozens of street performances, an opening parade and art exhibitions.
While the opening ceremony features fireworks, the annual Flower Decoration Exhibition will showcase flower art. And although the cherry trees get most of the attention at the festival, over 90,000 other plants representing 13 different flower species are also planted just for the Yeouido Spring Flowers Festival in Seoul.
In recent years, the festival events move beyond Yeouiseo-ro and onto the large swath of Yeouido Hangang Riverside Park (여의도 한강공원) that surround the island. After a total renovation in 2010, the park has become one of Seoul's most popular weekend hot spots.
Other festival events typically include music and dance performances on the new Hangang Floating Stage.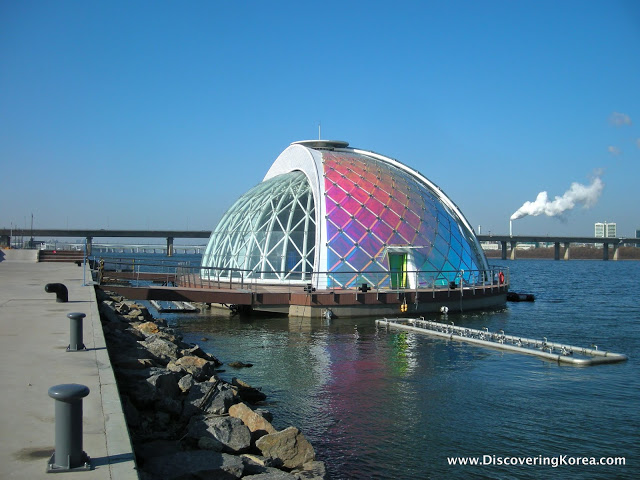 That said, should you spend most of the day admiring the flowers and relaxing along the river, you may want to stay a few hours into the night as well.
Thanks to special illumination systems, the cherry trees along Yeouido's streets will create a romantic setting for an evening walk.
But don't delay your trip… before you know it, a heavy rain or wind could mean those ephemeral cherry blossoms are gone!
So after what can feel like an awfully long winter here in Korea, the Yeouido Spring Flowers Festival in Seoul is a sure sign that we are finally welcoming spring to the city!
For Your Information..
| | |
| --- | --- |
| Open: | Open 24 Hours. Specific dates vary by year. |
| Admission Price: | Free |
| Address: | Seoul Yeongdeungpo-gu Yeouido-dong |
| Directions: | National Assembly Station (#914) on Line 9, Exit 1 |
| Phone: | 02-1220 |
| Website: | |

Matt Kelly is native of the US Pacific Northwest and is half-Korean by ethnicity. He lived in Korea for five years and has written hundreds of travel guides for Wallpaper, TimeOut, the Boston Globe and Seoul Magazine and was a host for several different variety shows on Korean radio and television.