Many may assume that Korea is a tea-based culture. Indeed, Korea has an indigenous tea culture that goes back centuries.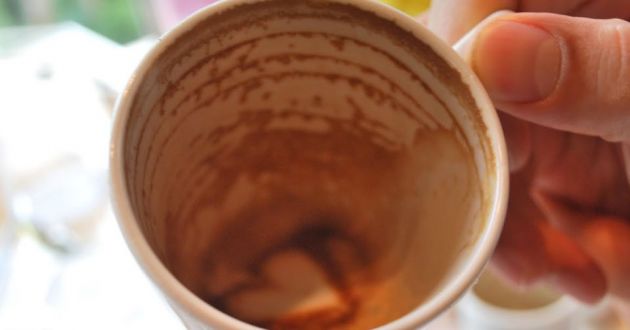 But ever since King Gojong became the nation's best-known coffee lover in the late 1800's, java has taken the nation by storm. More recently, the wildly popular TV drama, "Coffee Prince" captured Korea's love of coffee.
Today, global giant Starbucks competes with local brands like Holly's, Ediya and Café Pascucci. But while you can get a decent cup of joe at any of these places, paying 5,000-won or more is a small extravagance.
So, why not enjoy your bitter brew at one of these six great Seoul cafes?
Rousseau & Rousseau
Let's start our cafe tour in the bonafide "Cafe District" of Samcheong-dong (삼청동).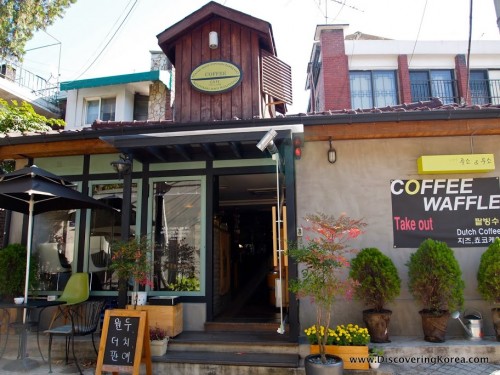 While there are many places around the world named after either the Genevan writer and philosopher Jean-Jacques Rousseau or the French Post-Impressionist painter Henri Rousseau – a quick Internet search revealed a Fresno, California restaurant and a Quebec City café to name just two – I think Samcheong-dong can lay claim to being the only place that's named after both great men.
Rousseau and Rousseau is located just off the busy main street in the popular northern Seoul hamlet. The coffee house is ridiculously comfy, while conveying a masculinity that evades the typically frilly Seoul cafe.
That said, the shelves covered in random trinkets remain, but here it tends to be a toy airplane or a vintage typewriter instead of dolls and stuffed animals.
This aesthetic choice reflects the owner, Kim Ju-sam, who brings a calm and understated presence to the place.
Thankfully, he doesn't take coffee prep lightly. In my experience, Rousseau & Rousseau prepares one of Seoul's most delicious cups of espresso, hand-crafted with the utmost precision.
Club Espresso
Located between two mountains atop northern Seoul, Buam-dong (부암동) moves at a refreshingly slower pace than most of Korea's capital. Beside the neighborhood's lone traffic light is Club Espresso.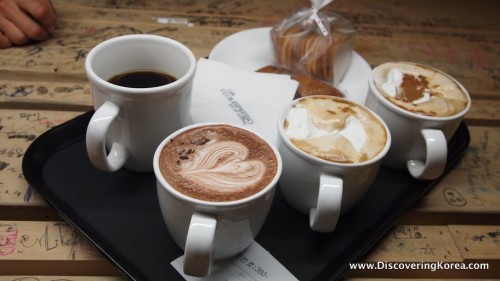 Since 1990, they've operated under the mantra, "the art of coffee," roasting 22 types of single origin beans, from Ugandan Bugisu Organic to a Brazil Lazaro Libeiro Oliveira Farm variety.
Prices range in the 7,000 to 13,000 won range for 500 grams. The outlier is the Ethiopia Yirgacheffe washed beans, which will run you a cool 22,000 won – a small price to pay for the true coffee buff.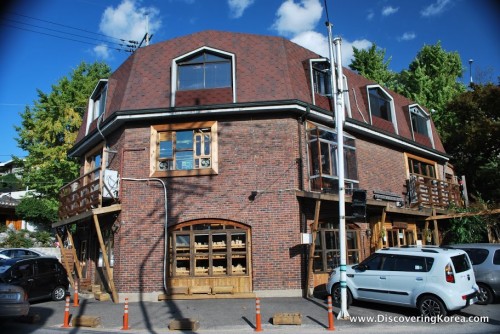 True java addicts can splurge on a 10-kilo bag of the Club's signature blend for ₩390,000.
Despite being a short haul from downtown Jongno, the spacious café's rustic setting feels akin to a mountain lodge, and it's a worthwhile destination.
Bring along some work, spread it out atop the large tables and enjoy a mug of a house specialty, Hawaiian Milk Coffee, made from an espresso, chocolate powder, milk and whipped cream.
Best of all, the people at Club Espresso are lovely, from the owner to the staff. It's simply nice to be in a place where you're surrounded by people who love what they're doing!
Coffee Han Jan (커피한잔)
Just west of Gyeongbokgung palace in old Seoul's Sajik-dong (사직동) neighborhood is Coffee Han Jan, a coffee spot that feels a bit like a rustic shed.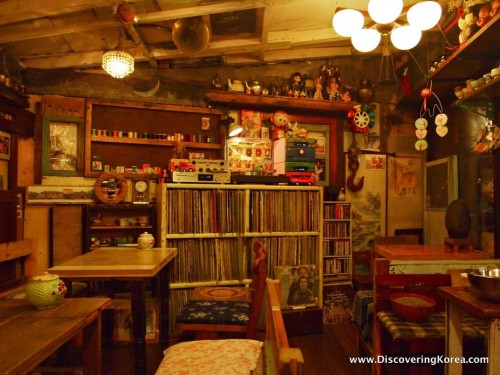 Inside, bric-a-brac covers the walls, along with a considerable collection of vinyl records. About half the space is dedicated to hawking handmade bags, wallets and aprons from Tibet and, ostensibly, coffee-growing regions of the world.
Beyond the shop is one dozen options for excellent hand-drip coffee. After all, their name translates simply as "A Cup of Coffee." Beyond java, an eclectic beverage menu includes a special winter menu of Apple Cinnamon tea and Badam Milk and three kinds of chai tea.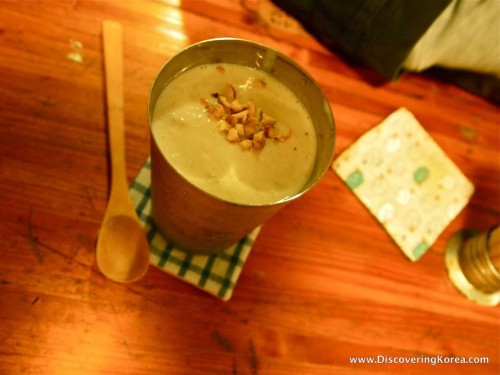 Delightfully spicy, my favorite is their Masala variety. On warmer days, drink their delicious yogurt lassi from a metal cup topped with chopped nuts.
Finally, should you have a hankering for some solid food, Coffee Han Jan's limited eating menu features a Veggie Curry for 7,000.
Anthracite Coffee Roasters
Leave it to hip ol' Hongdae to open a cafe that takes industrial design to the extreme.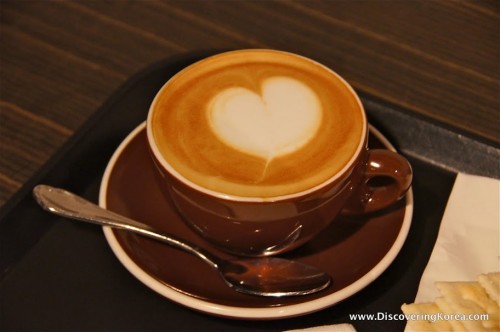 Located off the neighborhood's main streets, Anthracite Coffee Roasters features corrugated steel roofing atop exposed wooden ceiling beams and cinder block walls punctuated with large holes of dubious vintage.
Add to this bomb shelter-chic some jazz, colorful paintings and a hodge podge of plush chairs, large couches and frilly pillows, and you'll have Seoul's answer to what's currently cool.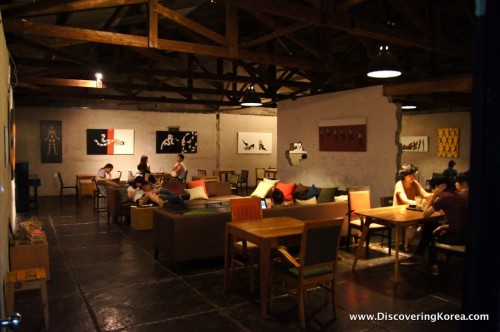 To be honest, I think this trend has played itself out in Seoul, but then again, what says G-20 more than paying a premium to sit with drink in a recast old factory?
Affectations aside, Anthracite does come through where it counts, by serving up great hand-drip coffee, pleasant no-frills service and a resident shaggy dog.
While the dimly lit environs aren't conducive to work or study, where else can you enjoy an iced Americano in a chemistry set flask?
Ilya Espresso
When my mother visited a few months back, we took refuge in Ilya Espresso on a rainy afternoon.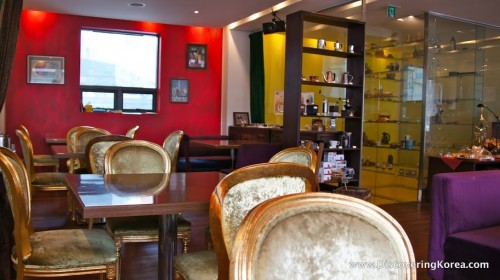 The cafe is a rare example of great coffee, service and attractive décor, a mix made all the more surprising given its location on an uninspired strip off Mapo Station.
What's more, the coffee shop's huge square tables, sumptuous chairs and dark wood floors all lend a warmth and feeling of ample personal space in a big city not known for it.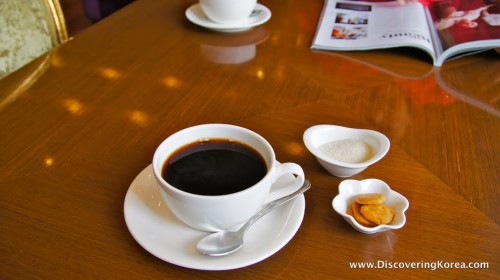 Ilya Espresso's true passion, however, is its coffee. Truly among the most delicious cups of joe that I've enjoyed in coffee-crazy Korea, their many varieties include a yummy fair trade hand-drip blend that's well worth the modest wait.
To complement your coffee, you can choose from a few dessert options, like a small slice of yummy pecan pie. Given the great coffee and tasty snacks, on my next visit, I think I'll come with a fair amount of work in-tow.
Ilya Espresso is a perfect place to spend many future rainy afternoons.
Coffeest
Let's wrap things up at one of my long-time favorite cafes. Tucked behind west Seoul's Gyeonghuigung palace along a quiet street in Nasu-dong (나수동) is Coffeest.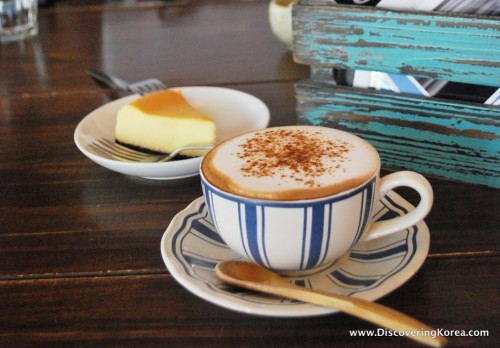 The cozily cluttered, single-room shop is a popular oasis in a neighborhood better known for its publishing companies. The owner, a former filmmaker, fell in love with the art of roasting coffee while studying in England.
Today, artsy types come to study, that is, unless they're distracted by the curious table-top caddies filled with supplies in search of an art project.
Coffeest serves several kinds of coffee and tea, as well as cheesecake and panini sandwiches. All are served on a mix and match collection of beautiful cups, saucers and cutlery and refills are free.
Weather permitting, the three outdoor tables are a pleasant setting, and free wifi Internet is available. Finally, on your way out or to the restroom, you'll walk atop a glass floor.
Inches below is the excavated foundation of a former palace building. Indeed, Korea's royal connection to coffee lives on.
There ya go, what I think is a fitting list for a country (and capital) obsessed with coffee.

Matt Kelly is native of the US Pacific Northwest and is half-Korean by ethnicity. He lived in Korea for five years and has written hundreds of travel guides for Wallpaper, TimeOut, the Boston Globe and Seoul Magazine and was a host for several different variety shows on Korean radio and television.