Many people know that February 10, 2013 marks Seollal (설날), or the lunar New Year in Korea, which will the Asian zodiac says will usher in a Year of the Snake.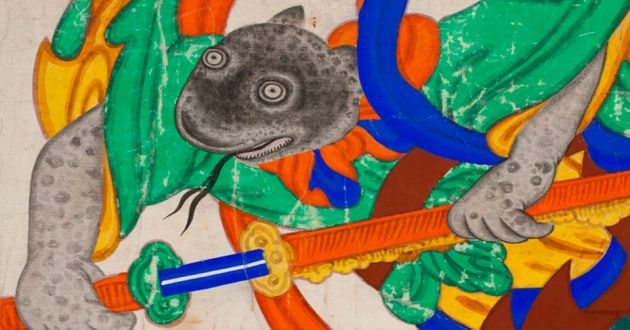 What you may not know, is that it is specifically a Year of the Black Water Snake, an event that occurs only once every 60 years. What does that mean?
I'm not terribly sure, but in order to celebrate Seollal and the Year of the Snake in Korea, what follows is a quick synopsis of the snake in Korean astrology.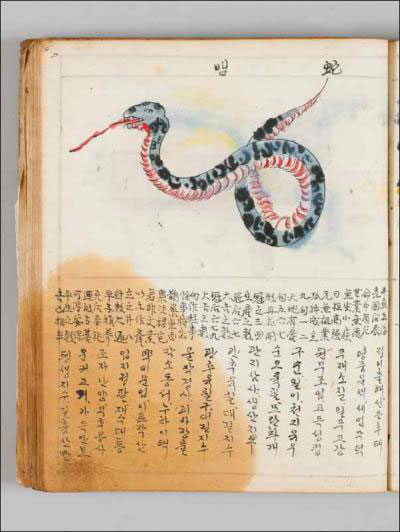 Poor snakes. Among all 12 animals of the Asian zodiac, they probably get the worst rap. After all, at least rats help science. When it comes to Korean astrology, however, the serpent doesn't face particular discrimination.
That's probably because snakes are associated with good fortune, safety and long life.
The latter association makes sense given the snake's ability to shed its skin. As a result, snake years, like 2013, are often associated with fertility, renewal and prosperity.
Celebrating Seollal
Koreans celebrate two New Years – January 1st and Seollal, which falls on the second new moon after Dongji (동지), or the winter solstice.
By combining the preceding and following days, each winter Koreans can look forward to a three-day holiday.

In the days leading up to Seollal, families prepare by cleaning their homes. To refresh the mind and spirit, another popular tradition is to watch the sun rise.
Hours before first light, people awaken and head towards a beach on the eastern coast, or scramble up a mountain. After braving the snow and ice at this time of year, I can't imagine a more beautiful reward.
Another New Year's tradition that can be done from the comfort of a warm home or theater is watching movies.
During the Seollal holiday, major television networks air recent films while cinemas debut new releases. Sports enthusiasts are also in luck, since TV coverage of ssireum (씨름), a type of Korean wrestling, is another holiday tradition.
A Day for Family
Although Korea routinely falls at or near the bottom of global fertility lists, children are still seen as a very good thing in Korea.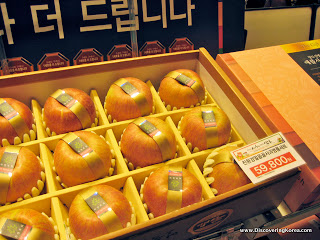 Since snakes tend to lay gobs of eggs, they are associated with fertility. It's a fitting connection for Seollal, a holiday that's primarily associated with family.
To be among family, each year, millions hit the road and brave traffic jams to and from their ancestral hometowns. These backups can be legion.
What's typically a five-hour drive from Seoul to Busan can take eight hours or more. Despite the stress and inconvenience, there's something comforting in the resilience of Korean family traditions.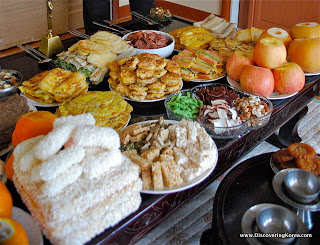 In the days leading up to the Seollal holiday, families purchase expensive box sets of fruits, meats or health-related items, like red ginseng or honey as gifts for their kin.
Not surprisingly, it's the family's women who usually take charge of the kitchen, a monumental task that requires preparing and cooking dozens of Seollal dishes.
Chief among them is tteokguk (떡국), a beef-based soup made with sliced rice cakes. It's said that eating tteokguk on New Year's Day makes you one year older.
On the morning of Seollal, family members often gather at the home of the paternal grandparents or the eldest uncle. Dressed in suits or traditional hanbok, aunts, uncles, grandparents and cousins assemble in the morning.
Once the table is set with the delicious array of holiday foods, ancestral rites are observed and family members wish each other a healthy and prosperous New Year.
Afterwards, the feasting begins. Once everyone's hunger is satisfied, younger generations will pay respects to their elders through sebae (세배), or a deep bow.
This act is usually rewarded by cash gifts, which makes it a holiday highlight among kids.
Celebrating the Year of the Snake
In the old days, it was said that a snake living beneath one's home was a good thing. Beyond the practical benefit of gobbling up insects and rodents, the serpent was said to protect a family's wealth and fortune.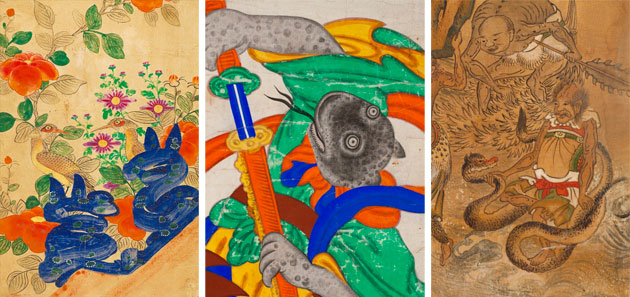 Perhaps it is for this reason that Korean shamanism reveres the snake Eobshin (업신) as the goddess of wealth. In honor of the Year of the Snake, several cultural institutions are presenting special exhibits and programs that look at the snake in Korean folklore.
Although most facilities are closed on Seollal day, they're certainly worth a trip in the weeks to follow. Here's a quick look at three special offerings:
The National Folk Museum of Korea
Since 1999, the National Folk Museum of Korea in Seoul has held special annual programs that celebrate the Asian zodiac.
This year, a three-part exhibit titled, "The Many-Faced Snake Between Imagination and Reality" will showcase items that reflect the snake's role in traditional Korean culture over the centuries (The exhibit runs through Feb. 25).
Proverbial Wisdom
In the east and west, the New Year is a time of reflection and for new beginnings. The tradition of drafting resolutions can be a positive step to help make the most of the months to come.
That said, keeping those resolutions is easier said than done. For this reason, the lunar New Year offers an opportunity for the procrastinator – one more chance to follow through on those goals you were supposed to set on January 1st!
As we set those New Year resolutions, should you come upon a snake while trouncing about Korea, don't harm it. Then again, don't touch it, either.
As it happens, the peninsula and its waters (including Jeju) is home to over a dozen different species of serpents, four of which – like the Korean salmosa (살모사) or Mamushi pit viper – are venomous!
Here's wishing you a healthy, prosperous and happy New Year!

Matt Kelly is native of the US Pacific Northwest and is half-Korean by ethnicity. He lived in Korea for five years and has written hundreds of travel guides for Wallpaper, TimeOut, the Boston Globe and Seoul Magazine and was a host for several different variety shows on Korean radio and television.