The sidewalks around Itaewon Station (이태원역) are embedded with brass plaques. Each depicts a country, its flag and how to say "hello" in their respective language.

In Seoul's multicultural hamlet of Itaewon (이태원), such information is actually useful. 
After years as a seedy playground for U.S. soldiers, Itaewon's diverse and delicious restaurant scene has made it Seoul's most cosmopolitan culinary scene.
To celebrate Itaewon's unique mosaic, every year local officials and merchants host the Itaewon Global Village Festival.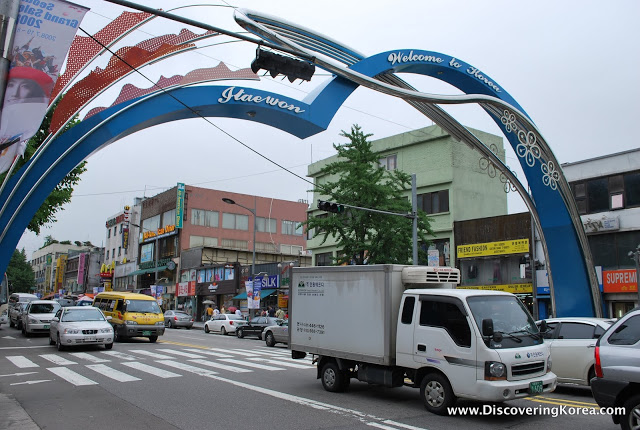 This past October, Yongsan-gu district chief Seong Jang-hyeon kicked-off the ten-day event by telling an enthusiastic crowd, "We are opening this global festival so that people from all over the world can meet and communicate with each other." 
In-costume, the festival's participants resembled an exaggerated version of daily life in Itaewon, a Seoul neighborhood that's been synonymous with "foreign" for decades, if not centuries.
In fact, some etymologists think the word "Itaewon" alludes to foreign soldiers who stayed behind after a failed 16th-century invasion.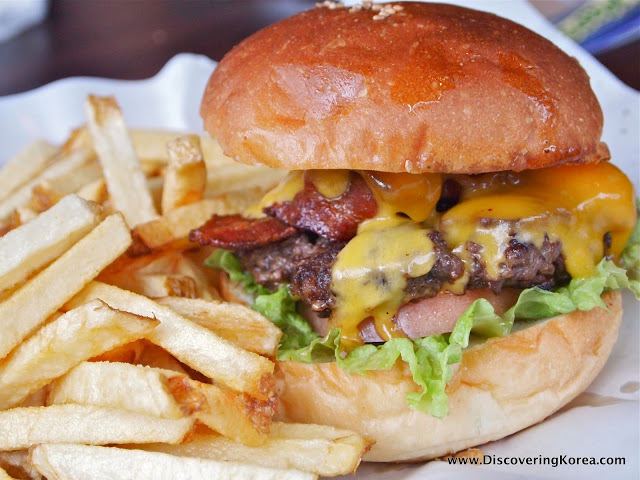 Today's invaders, however, come armed with foreign flavors. Itaewon is probably the only neighborhood in the city where a few meters could separate a Turkish restaurant, an Irish pub and Comedor, the boisterous hole-in-the-wall serving six types of Paraguayan empanadas.
In recent years these culinary odd couples (and three-somes) have made Itaewon the destination for local foodies. And yet, this wasn't always the case.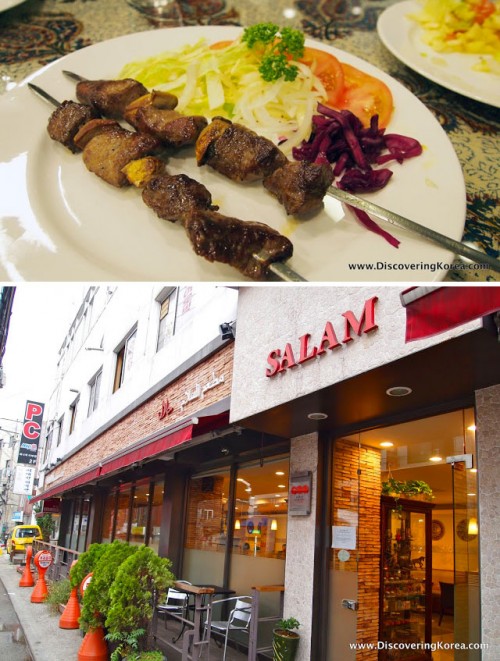 When Canadian Wayne Gold arrived in 1997, the neighborhood's foreign options were a Western grill, a Thai restaurant and a few bad Italian eateries. What's more, the neighborhood was better known for vice than vittles.
Gold recalls, "Back then, 'Hooker Hill' was the place to party. Every Friday and Saturday until dawn it was packed with [U.S.] soldiers and [English] teachers. We'd drink on the streets and there would inevitably be fights."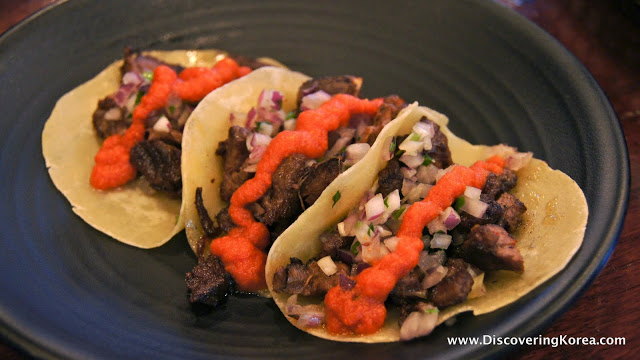 By the mid-2000s, however, the scene was already changing. In 2006, Gold and three friends opened the Irish pub, The Wolfhound.
Around the same time, the stretch of asphalt behind the Hamilton Hotel was showing early signs of what was to come – Itaewon's diverse and delicious restaurant scene.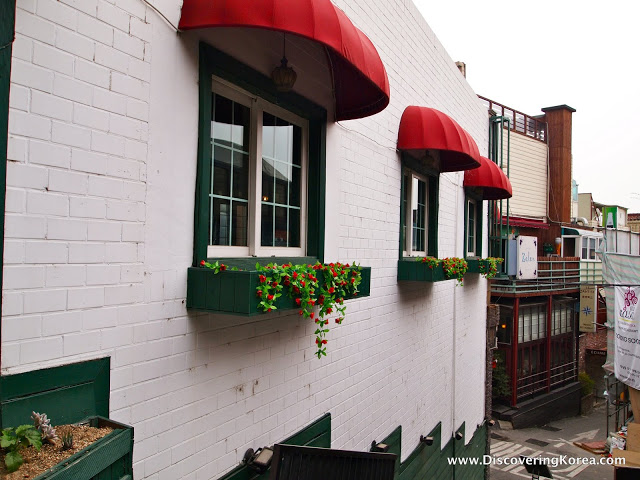 Today, the alley is anchored by delicious destinations such as Zelen, Korea's only Bulgarian eatery. Customers to the green-themed restaurant can enjoy delectable Palmeni Chushki, baked peppers stuffed with rice and minced meat and topped with yogurt and fresh dill.
This being eclectic Itaewon, you can wash it down with Mukuzani wine from former Soviet Georgia or a "Jäger Bomb." One block west, OKitchen cooks up impeccable fusion fare, like a basil pesto orecchiette with ingredients grown on the Korean-Japanese owners' Dobongsan mountain farm.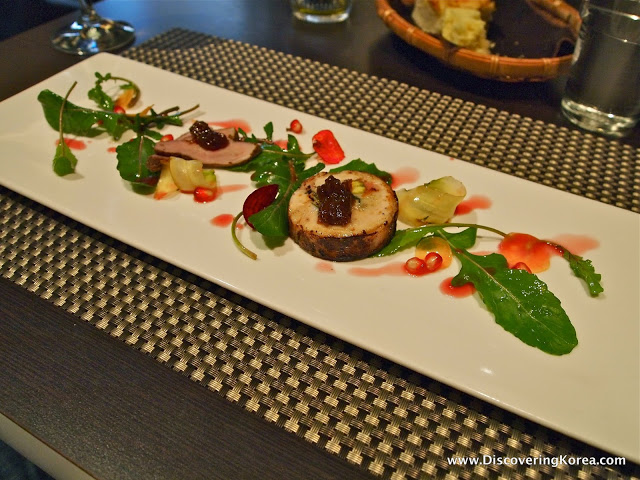 Joe McPherson, founding editor of the ZenKimchi Korean Food Journal, calls Itaewon an "incubator" for ethnic restaurants and the neighborhood where restaurateurs test new ingredients to Korea. He names Spanish tapas, Brazilian churrascaria and homebrewed beer as the fickle scene's latest trends.
Just like the menus, Itaewon's clientele is changing. With the neighborhood's bad old days behind it, a generation of globally-minded Koreans now outnumber foreigners at many establishments.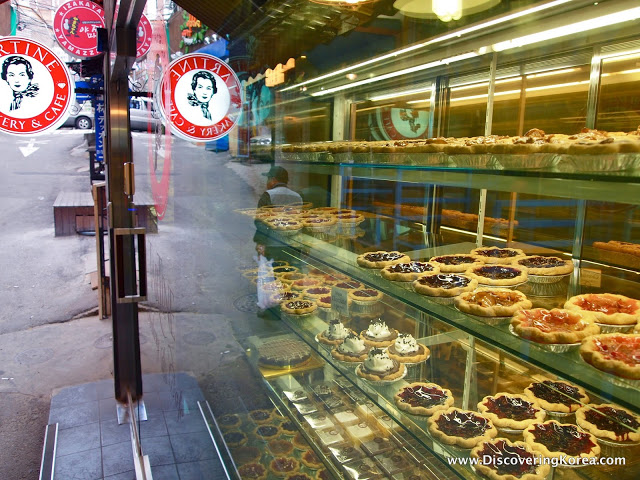 On a recent Sunday evening, the 22-year-old Uikwon Lee was among them. A student who has traveled and lived overseas, he enjoys Itaewon's unique mix. He explains, "You can make foreign friends and eat various countries' foods. It feels exotic."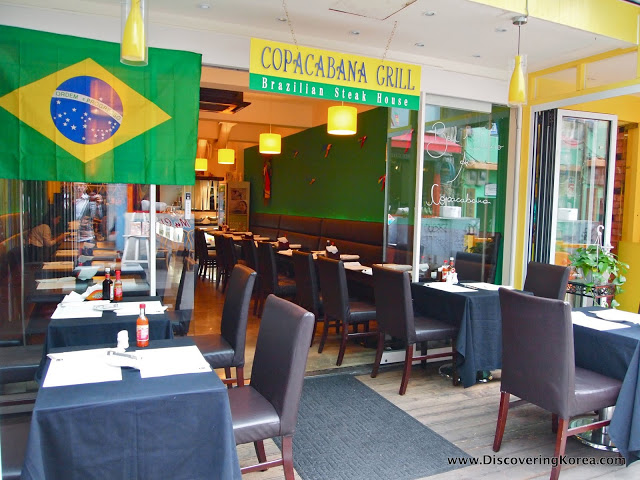 This past spring, a similar sentiment was echoed by hit single, "Itaewon Freedom" by the duo UV and producer Park Jin-young. Spread virally over social media, the video's silly bokgo or retro motif featured Koreans with fake Afros singing about "a new world" where "everyone meets in Itaewon."
While some lament Itaewon's gentrification, The Wolfhound's owner/operator Gold welcomes the richer mix.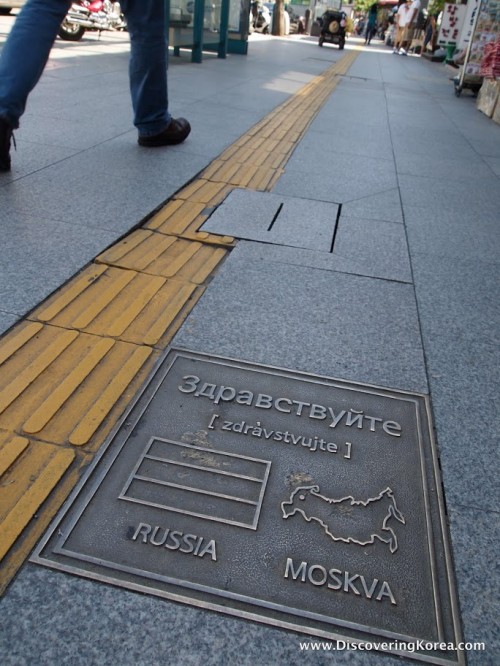 Koreans now comprise about 60 percent of his weekday patrons, and he says the pub's tightly packed tables help break any cross-cultural ice between his customers. In short order, he says, "people talk and interact and everyone has a good time."
As Korea's foreign population now exceeds one million, the country has entered its multicultural era. Shifting from "Hermit Kingdom" to an international community will come with bumps in the road.
But at least in Itaewon, breaking bread has proven to be a delicious way to break down cultural barriers.

Matt Kelly is native of the US Pacific Northwest and is half-Korean by ethnicity. He lived in Korea for five years and has written hundreds of travel guides for Wallpaper, TimeOut, the Boston Globe and Seoul Magazine and was a host for several different variety shows on Korean radio and television.