Thankfully, you rarely hear the old mantra, "There are no gay Koreans" anymore, thanks to Korea's hard-working LGBT activists.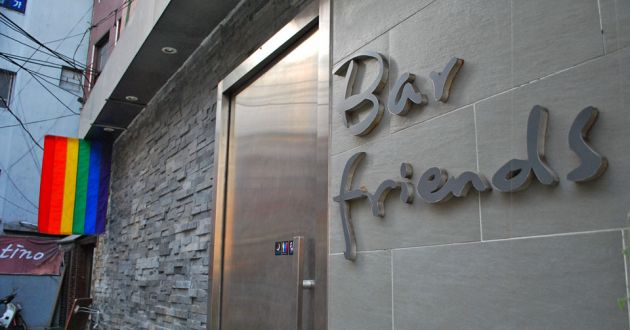 Since the 1990s, the nation's iban ("이반" or Korean for "queer") community has confronted a society constrained by ideological barriers old and new—Confucian principles and anti-gay Christian activists.
And while Seoul still isn't Asia's queer paradise, there are over 100 lesbian and (mostly) gay bars in Korea's capital, not to mention one of the continent's longest-running LGBT parades and film festivals.
Seoul's LGBT bars and clubs are mostly located in three areas: Jongno, Itaewon and Sinchon/Edae. Jongno's Nagwon-dong (낙원동) and Donui-dong (돈의동) neighborhoods are Seoul's oldest gay neighborhoods.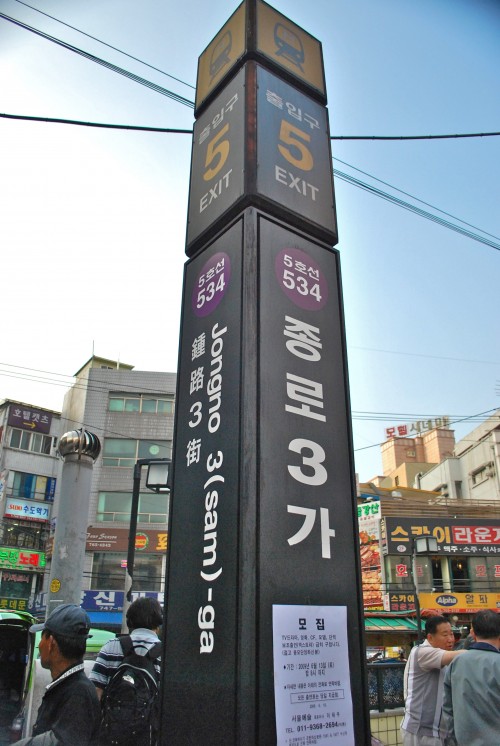 For decades, closeted gay men have congregated in scores of intimate "member club" bars tucked along narrow alleys.
Secret but not seedy, the almost exclusively Korean patrons are usually expected to order anju snacks with their booze and schmooze with the owner while queues form for the noraebang (karaoke) stage.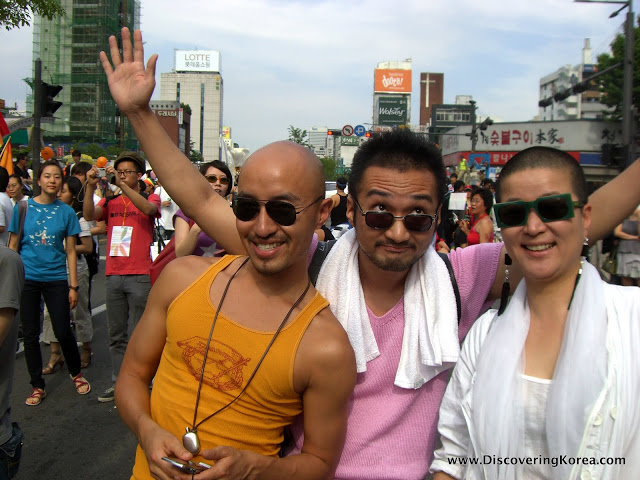 Outside, scores of gay men gather at a line of food tents outside Jongno 3(sam)-ga Station (exits 3 and 6). To see it for yourself, what follows are Seoul's 12 best gay bars in Jongno.
Quick tip: Try to get your hands on a copy of iShap's guide to local gay bars. It's in Korean, but if you can a l'il Hangeul, the neighborhood maps will be helpful.
Bar 79
Opened by two friends, both born in 1979 (hence the name), this casual gay soju bar is popular with customers in their 30s.
Much like the nine other *tiny* pubs that surround an intersection too narrow for vehicle traffic, Bar 79 (pronounced "chill-gu" in Korean) features just three tables and room for about six more at the counter.
Bar Friends
Located in the shadow of the Nagwon Arcade, this charming spot combines the best of Seoul's competing gay bar cultures—the intimacy and friendliness of the typical Jongno haunt with stylish décor and freedom to eschew expensive anju snacks.
A comfortable atmosphere to drink a beer or cocktail alone or with friends, it seats up to 45 (large by Jongno standards) and is one of the few gay bars outside of Itaewon where you'll occasionally see non-Koreans.
Barcode
Opened in 2005, Barcode was the first of Jongno's gay "one-shot bars" where customers could order beer, wine or cocktails without paying an obligatory W20,000 for a fruit plate or grilled squid.
The unpretentious place tailored to gay men in their 30s is staffed by an affable (and trilingual) owner and bartender. About 20% of their customers are foreigners, half of them Japanese. Free wi-fi Internet in case you want to cruise Jack'd for free.
Blood G
Located just steps from the subway exit and up four flights of stairs, this narrow spot has a friendly feel, despite the macabre name.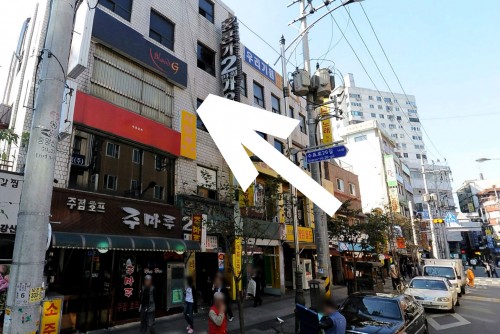 Plastered in red rose wallpaper (at least last I checked), the attractive gay cocktail bar is usually packed on weekends and is one of the neighborhood's most consistently good destinations. Foreigners welcome.
Coyote
An unabashedly tacky cocktail bar serving an extensive menu of mixed drinks and shots with names like "sperm" and "orgasm." Hmmm…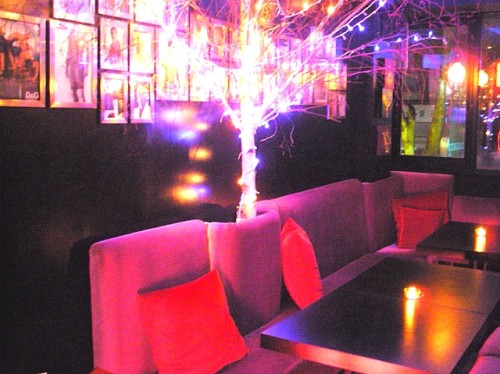 Whatever your pleasure, prepare yourself and enjoy the corny camp in a velvet booth under portraits of Leonardo Dicaprio, Jude Law and other exclusively Caucasian actors/models.
GQ
Just off the main drag in the heart of gay Seoul's Nagwon-dong neighborhood, GQ is one of a fair number of bars that cater (often exclusively) to bears, the husky middle-aged gay man with as much body hair as Korean genes will allow.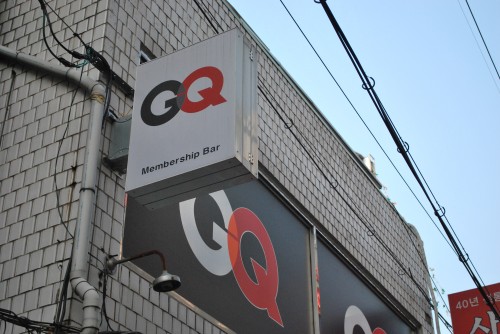 Free wifi and a mounted LCD television accompany your cocktail. Do note, however, that if you and your friend aren't portly, you may be turned away!
Kooss
Among those 10 tiny bars located in the warren of traditional hanok houses located a few blocks off the main road, Kooss is owned by an avuncular, bow-tied master who chats easily (in Korean) with regular customers and newbies, alike.
Decorated inexplicably with vintage Coca-Cola and Chrysler posters, this bar is a pleasant break from the typical scene.
Moro
A stylish, two-story bar enjoys prime real estate along the area's line of popular snack carts.
Customers in their early 30s enter through the rusty brown exterior to order soju, whiskey and cocktails and a mandatory side dish.
Shortbus
One of the best recent additions to the Jongno scene, the 3rd-floor bar is smartly designed with half-a-dozen tables set against a row of large windows and between a concrete floor and ceiling.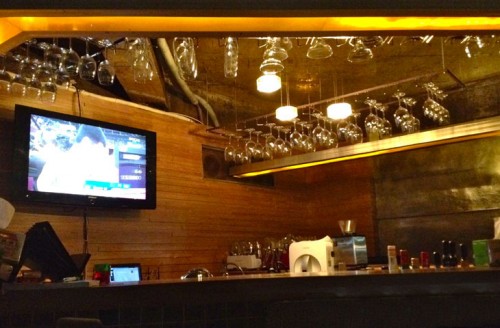 A triangle-shaped bar is another nice vantage point for singles and couples to enjoy their beer or cocktails (W6-10,000). Bartenders speak English and make foreigners feel welcome.
The Cola
New to the Jongno bar crawl, the subterranean spot lacks sophisticated décor, but has nevertheless gained an ardent following for its yummy comfort food.
Indeed, the strong smell of fried chicken begs a couple of pints of draft beer, which go well with the upbeat Korean pop music.
Viva
A nice but smoky destination off Seoul's main thoroughfare.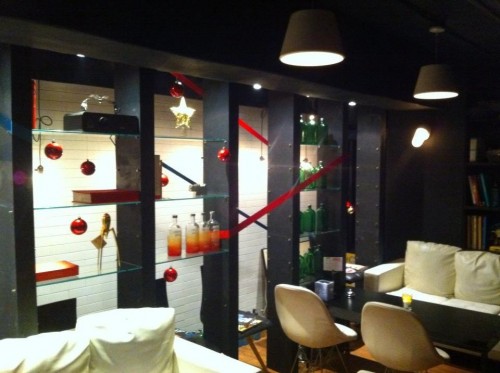 The basement bar pumps Madonna and Lady Gaga into a one-room bar that aggressively markets daily specials, such as salsa lessons and movie night (bring your ticket stub for one free drink) to its mostly 30-something patrons.
Wallpaper
Among the most popular of Jongno's many karaoke bars, this one combines a handsome venue with frequently also natty customers who sit pretty around silver cocktail tables beneath disco balls.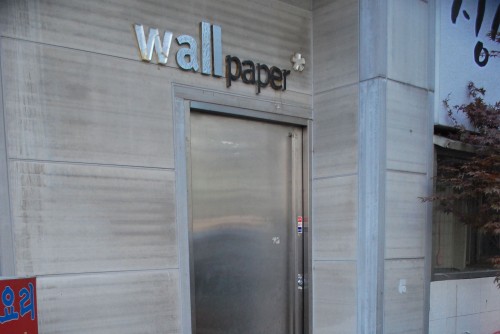 Campy enough? One note: If you plan to sing, arrive early.
There ya go… my humble list of Jongno's 12 best gay bars in Seoul.
Important Notes:
Seoul's gay bars tend to experience heavy turnover, so before you go, it always pays to call or research ahead.
Sometimes Jongno's gay bars can feel a little prickly to non-Koreans and even gyopos who don't speak Korean. Bring your Koko pal or visit one of the designated "foreigner-friendly" haunts if in search of optimal reception.
If you find any of this information to be out-of-date, could you let me know? Thanks!

Matt Kelly is native of the US Pacific Northwest and is half-Korean by ethnicity. He lived in Korea for five years and has written hundreds of travel guides for Wallpaper, TimeOut, the Boston Globe and Seoul Magazine and was a host for several different variety shows on Korean radio and television.