The onset of autumn each year in Seoul often means an uncharacteristic calm and quiet in the city. No, it's not that over 10 million residents decide to slow down to watch the leaves change.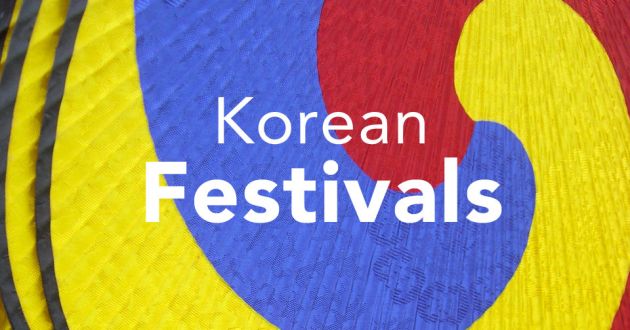 It's because late September or early October marks Chuseok (추석), Korea's annual thanksgiving holiday that's among the most important dates on the Korean calendar.
Chuseok is a time to share food with one's family and to thank the ancestors for a bountiful harvest.
To celebrate, literally millions of Seoul participate in a mass exodus from the city to their ancestral hometowns in the provincial heartland.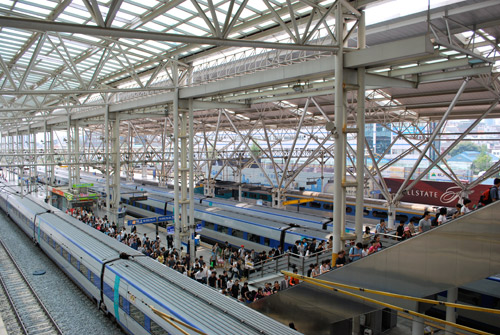 The result is that Seoul's typically hectic streets are uncharacteristically quiet, as shops stay shuttered and people brave several hour backups along the nation's highways.
But for residents or visitors to Seoul who don't have Chuseok plans, don't fret, because the city won't be totally abandoned.
City officials have made sure that everyone can participate in Korea's cultural heritage by taking part in a number of Chuseok-related events around the city. Here's a brief look at just some of them.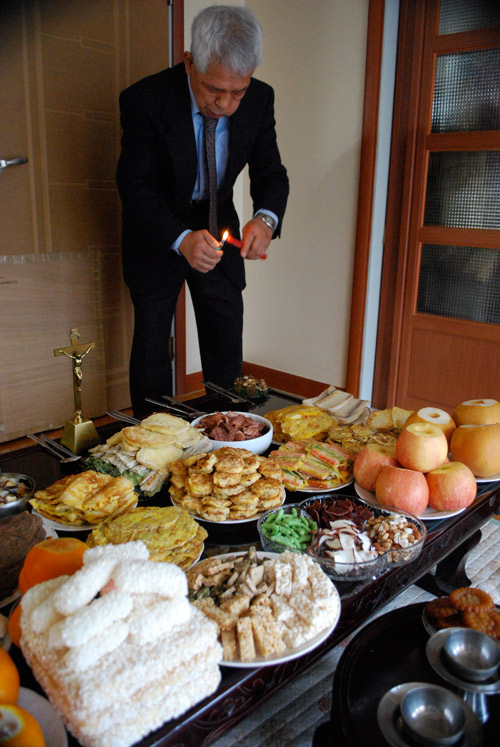 At the base of Namsan mountain (남산) is the Namsangol Hanok Village (남산골한옥마을) . The village's theater will play host to a "Harvest Moon Festival" this year.
Traditional performances ranging from the rousing horn, drum and cymbal ensemble salmulnori to the ancient shamanistic ritual dance called Salpuri will be on display.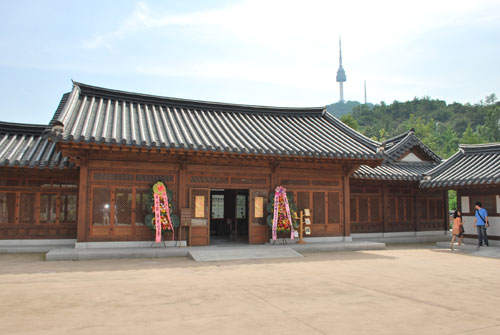 But what makes this year's show all the more special is that performers from the Academy of Korean Music, including the renowned folk musician Lee Gwang-su, will perform during the special Chuseok holiday weekend concerts.
Additionally, the National Center for Korean Traditional Performing Arts will host its "Asia Hangawi Festival." Hangawi is another name for Chuseok, and this festival will feature traditional folk games outside the Center's campus in Byeolmajiteo Plaza.
In addition to Chuseok, the event will also celebrate two Asian harvest festivals, including Vietnam's Tet Trung Thu and China's Mid-Autumn Festival. Folk groups from both countries will perform alongside Korean artists in a special multi-nation Autumn showcase.
Another event is taking place at the National Folk Museum of Korea (국립민속박물관) , which is on the grounds of Gyeongbokgung palace (경복궁) .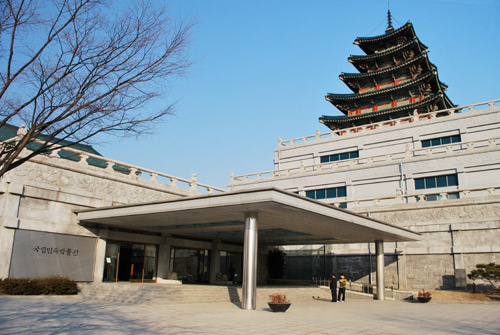 To get an idea of how the Chuseok holiday has evolved in recent history, the Museum will hold a special event looking at Chuseok during the 1970s.
Faithfully-reconstructed barbershops, clothing and music stores from 30 some years ago were recreated for viewing, and will be accompanied by timeless folk performances on October 1 and 2 from 10 am to 2 pm.
Other popular venues are also staying open for Chuseok, and they include the Independence Hall of Korea (독립기념관), the War Memorial of Korea (전쟁기념관) , the Namsan Cable Car, Hangang River Cruise , and COEX Aquarium.
If you're interested in visiting one of Seoul's five main palaces, or the Jongmyo Royal Shrine (종묘), you're also in luck because all five palaces will be open during regular hours. And, if you enter wearing a traditional Korean hanbok, the entrance fee is waived.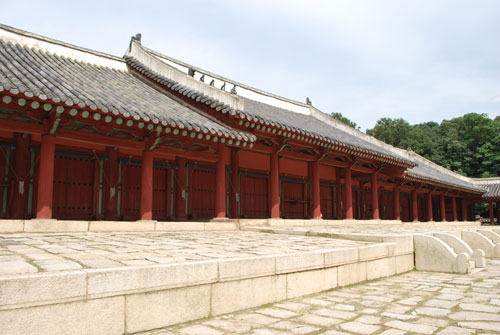 Several cultural and performance venues will also keep their doors ajar this holiday weekend. The National Theater of Korea will be closed on Monday, but on October 3rd they will offer a free gugak, or traditional Korean music musical.
Chongdong Theater, Seoul Arts Center and the National Museum of Contemporary Art will also be open during their usual hours, which means open all week, except on Mondays.
And finally, if cultural events aren't what you want to do this weekend, the Seoul area's main theme parks – Lotte World, Seoul Land and Everland – will also remain open.

Matt Kelly is native of the US Pacific Northwest and is half-Korean by ethnicity. He lived in Korea for five years and has written hundreds of travel guides for Wallpaper, TimeOut, the Boston Globe and Seoul Magazine and was a host for several different variety shows on Korean radio and television.