Among Seoul's five grand palaces, Changdeokgung palace (창뎍궁) and Changgyeonggung palace (창경궁) are known as the eastern palaces, due to their location in old Seoul.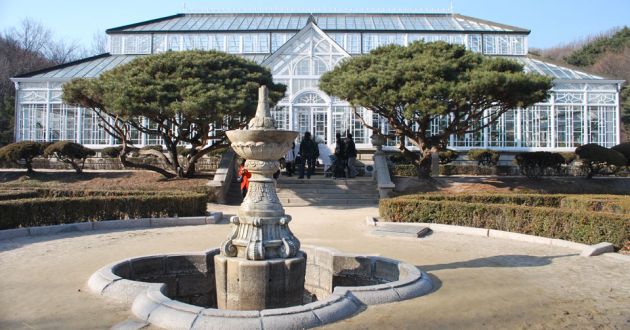 Although UNESCO-recognized Changdeokgung is loved for its graceful architecture and garden, Changgyeonggung has its own unique feature. The less popular destination on the palace circuit can lay claim to Daeonsil (대온실), or the Great Glass House.
After Korea's last king, Sunjong, changed his residence from Deoksugung (덕수궁) to Changdeokgung in 1907, Japanese officials moved to demote Changgyeonggung's status to that of a public park.
In 1909, just one year before Korea's was formally annexed by Imperial Japan, botanical gardens, a zoo and the country's first Victorian-style greenhouse were erected on the site.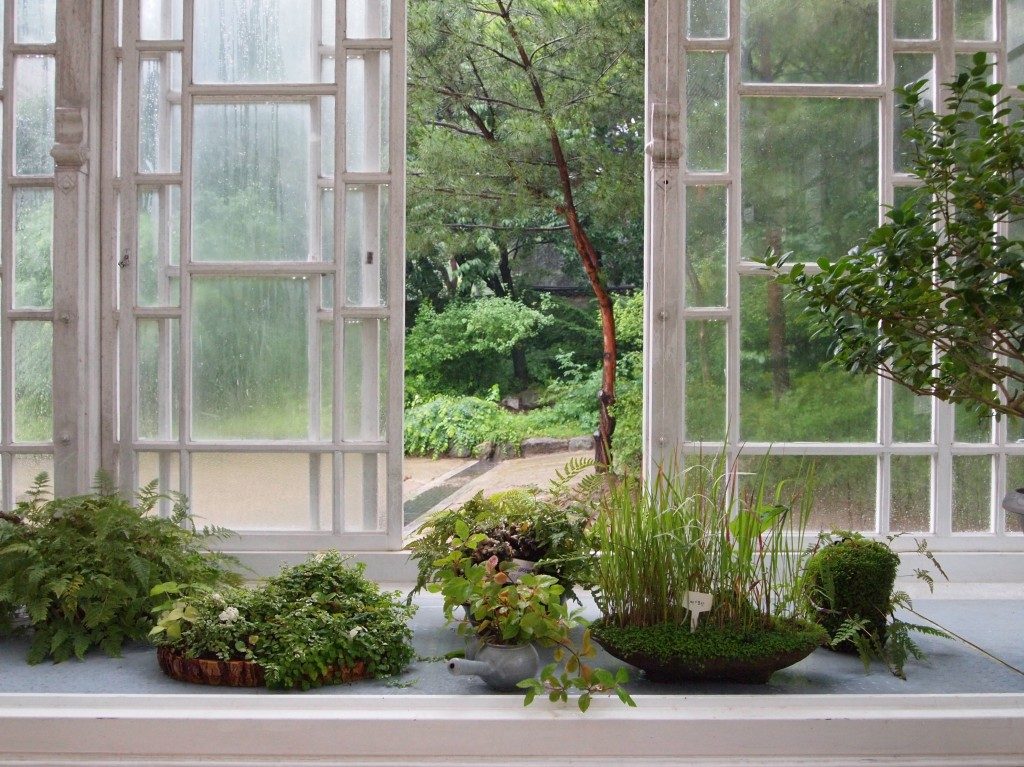 The presence of wild animals on former palace grounds was seen by many Koreans as a grave insult.
Although Daeonsil was designed by Hayato Fukuba, the former head of Tokyo's Shinjuku Imperial Garden, it was built by a French company. At the time, the Crystal Palace design was quite popular in the West and Korea's conservatory was Asia's largest.
Architecturally, the glass house's design maximizes the amount of sunlight, thanks to the long and narrow pieces of wood that frame sharply pointed arches and windows.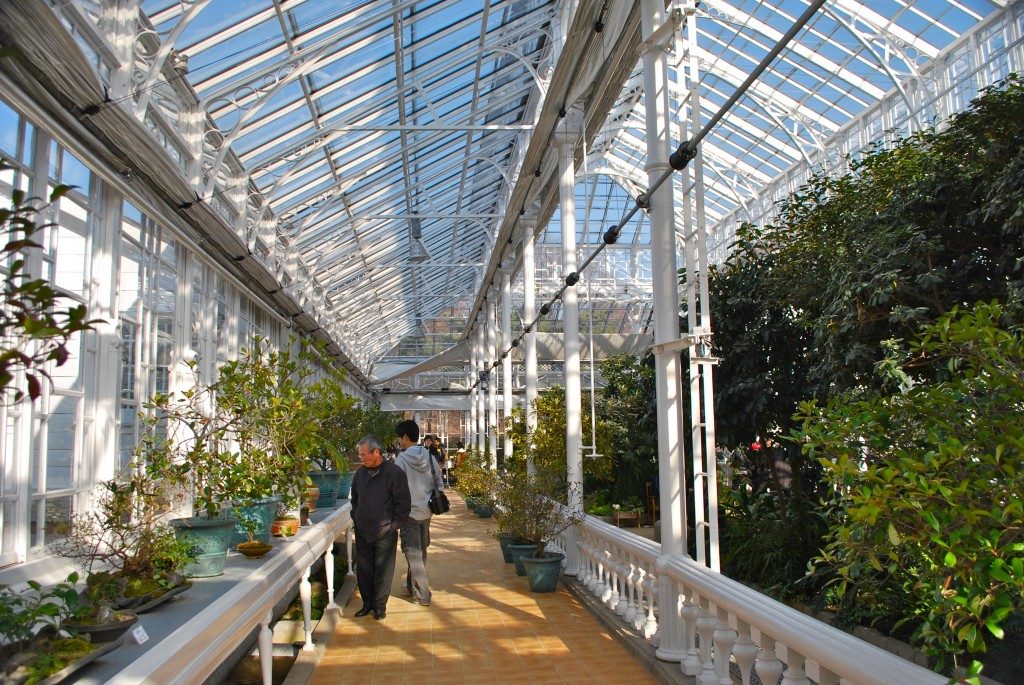 To break the monotony, half-circles were also incorporated into Daeonsil's design, while the roof's ridgeline is decorated with plum blossoms. Here's one interesting fact.
Although the mugunghwa, or Rose of Sharon has long been Korea's symbolic flower, Japan required Korea's royal family to adopt the modest plum blossom so as not to compete with Japan's chrysanthemum-themed throne.
On a recent visit on a rainy summer day, I had the entire Daeonsil to myself. To escape the downpour, I stepped inside the hothouse and was greeted by a heavy humidity, even though some windows were left ajar.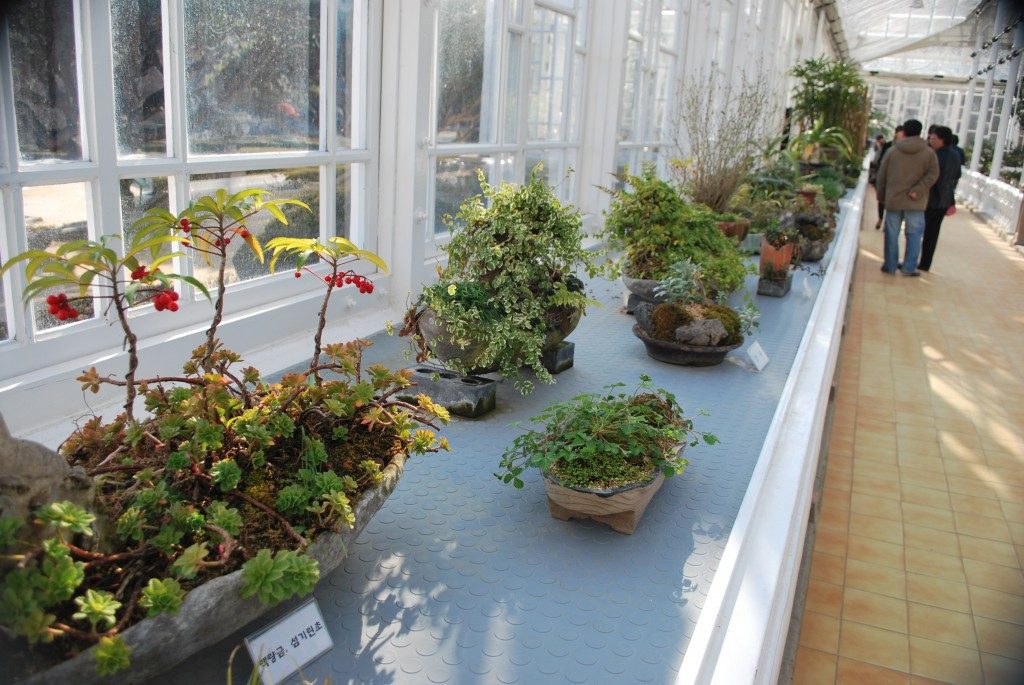 It felt like an ideal environment for the 100 types of flora inside. Many are rare plants indigenous to Korea, which suggests they are quite familiar with the monsoon season's sounds of water dripping, dropping and flowing throughout the building.
Above the orange tile floor is a broad shelf that extends along the inner perimeter. It's stocked with potted plants and several shallow beds.
Daeonsil's central area features a small pool and two large beds filled with trees, ferns and ivy, encased by an attractive white banister.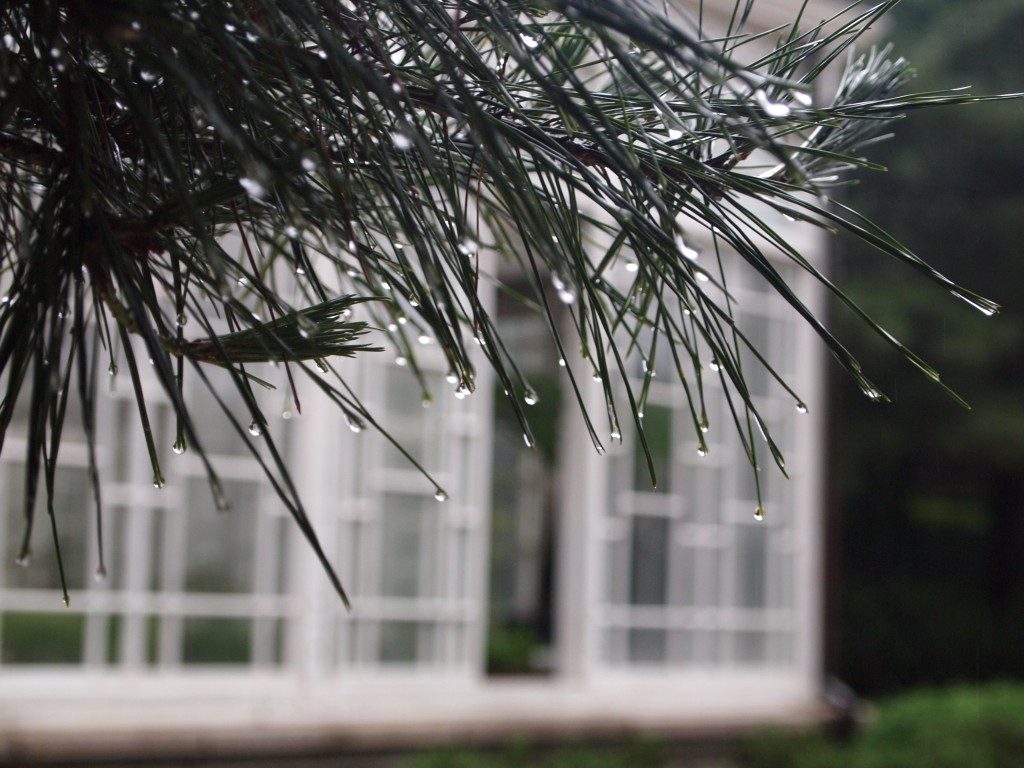 Outside, the greenhouse courtyard features a labyrinth-style garden of neatly-trimmed boxwood. At the center is a Renaissance-style fountain and pool with a Korean touch – a stone turtle just below the surface.
Traditionally, turtles represent longevity and security, and are also thought to be able to forecast the future.
After closing for about one year for repairs, Daeonsil was re-opened to the public in late 2008. In fact, the entire palace and grounds were restored earlier in the mid-1980s, but I'm glad to see that most of the gardens remain, including the serene Chungdangji ponds, a favorite spot for large herons.
And finally, if you'd like to visit Daeonsil, or Changgyeonggung palace more generally, the Cultural Heritage Administration has introduced a special integrated ticket.
For just 10,000 won, you gain unlimited access to all five palaces as well as the Jongmyo Royal Shrine (종묘) for an entire month! It's a fantastic deal.
For Your Information

Matt Kelly is native of the US Pacific Northwest and is half-Korean by ethnicity. He lived in Korea for five years and has written hundreds of travel guides for Wallpaper, TimeOut, the Boston Globe and Seoul Magazine and was a host for several different variety shows on Korean radio and television.