We've talked about Seoul's trendy Hongdae (홍대) neighborhood in earlier posts. Once was to cover the annual Seoul Fringe Festival , and another was to visit two pet cafés where guests can play resident cats and dogs.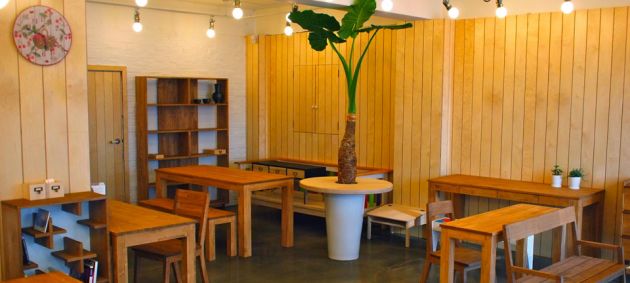 From these two shows you probably gathered that Hongdae is a youthful arts and culture zone, thanks in large part to the presence of Hongik University (홍익대학교), one of Korea's premier design colleges.
For this post, we'll take a closer look at Hongdae Furniture Street.
On the road outside Hongik's main gate, scores of shops sell art supplies, picture frames, paintings or advertise classes and art festivals. What you'll also find is a number of small furniture builders.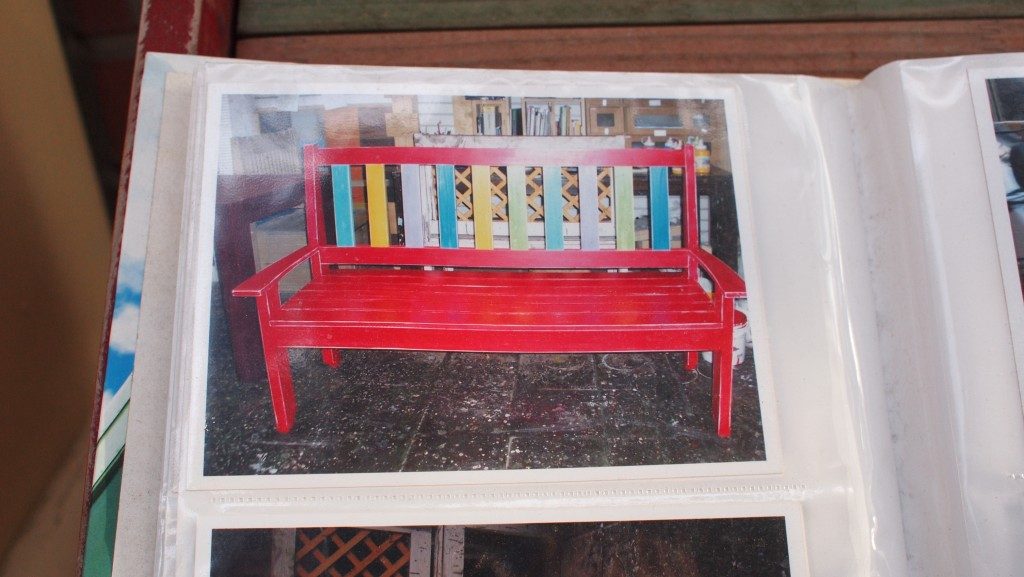 In my experience, reasonably priced, good quality furniture can be difficult to find in Korea. Antiques tend to be pricey, and anything new and cheap is made from shoddy particleboard, while anything nice is, well… way too expensive.
But on Hongdae Furniture Street, you can have a fantastic desk, bed, coffee table or bookshelf made to your specifications, and the quality is such that you'll want to take it with you when you move.
Since I recently moved, I was in the market for some bookshelves myself. So on a Saturday morning about two months ago, I stopped by "The House," a cheerful showroom on Hongdae's west end that specializes in stylish and sturdy furniture made of Korean pine and mulberry.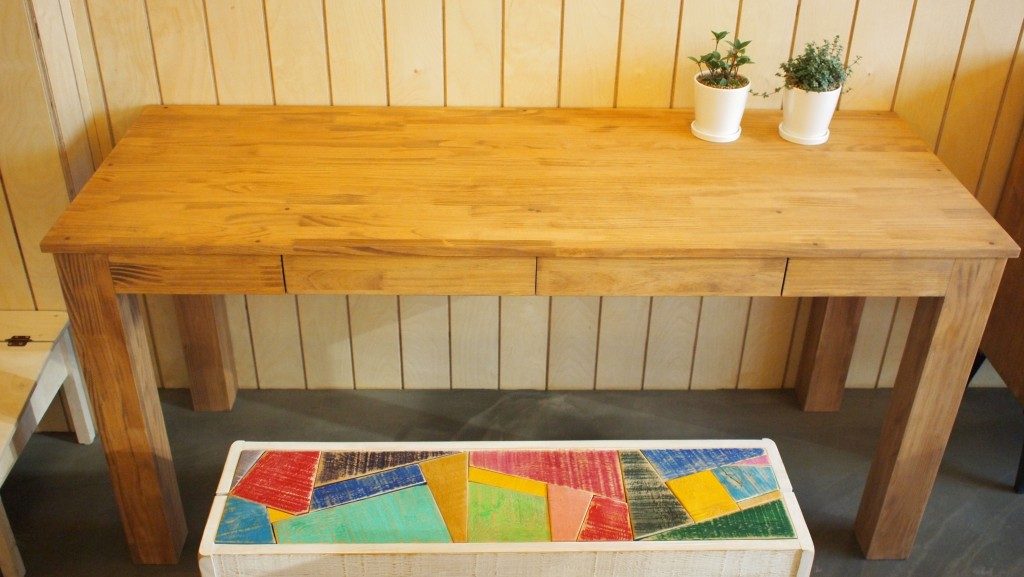 Flipping through their view books, I could see colorful benches and daybeds, clever magazine racks and gorgeous dressers that reminded me of the Bauhaus style that emerged in the early 20th century.
The custom furniture maker is managed by Kim Hyun Kyung, an enthusiastic young woman who carefully outlined the process of design, construction and delivery.
Back at home, I was excited to try my own hand at furniture design. I calculated the optimal height and width for my living room, and combined various Korean letter shapes and backless chambers into the sketch.
A couple of days later I submitted my designs and measurements over email, and hours later she had transferred them onto a formal order sheet.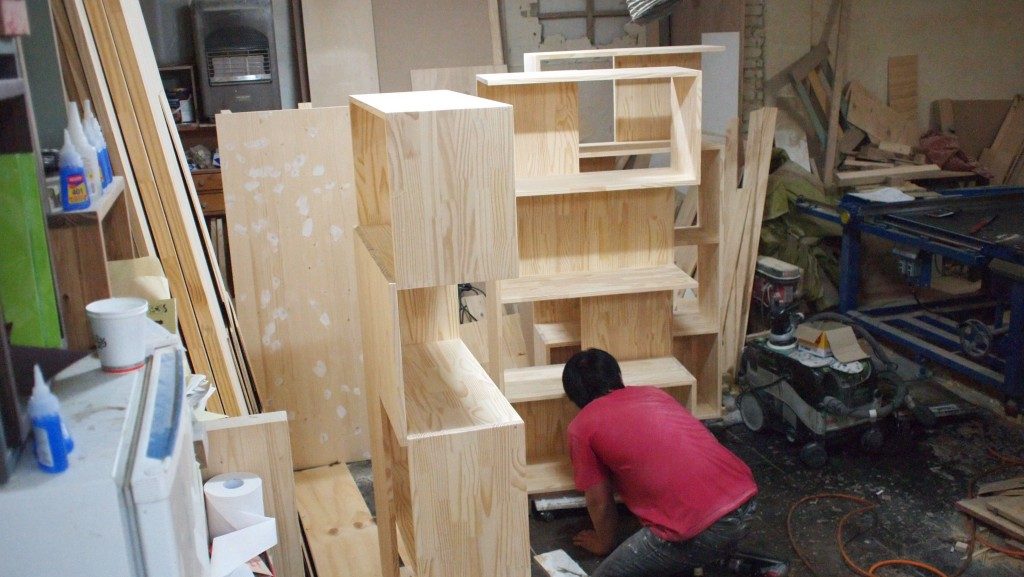 After about one week, I visited the workshop to see the progress for myself.
Located on the same street as the showroom, but about five blocks further down, the shop area was packed with tools, piles of wood dust and cans of wood stain, and, of course furniture in various stages of construction.
As I carefully shimmied my way around the work place, it was exciting to see my designs transformed into actual furniture. The unvarnished light pine planks and walnut feet were crafted with precision, and would be delivered to my home in just two days.
When that day arrived, I felt a special satisfaction moving my new bookshelves into place. It's remarkable how custom-made furniture can transform a room.
And thanks to Hongdae Furniture Street, the price and process is accessible to the masses.
For Your Information..

Matt Kelly is native of the US Pacific Northwest and is half-Korean by ethnicity. He lived in Korea for five years and has written hundreds of travel guides for Wallpaper, TimeOut, the Boston Globe and Seoul Magazine and was a host for several different variety shows on Korean radio and television.