The Bukhansan mountains have formed Seoul's northern boundary for centuries. The name "Bukhansan" simply means "mountains north of the Hangang (River)," and can refer to a dozen or more peaks, including Samgaksan (삼각산) and the lovely Dobongsan (도봉산).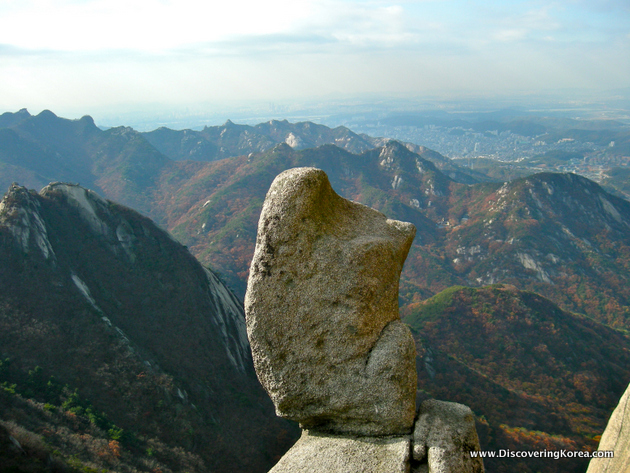 Both of these mountains are located within Bukhansan National Park (북한산국립공원), which is among South Korea's oldest. The 80-square-kilometer nature reserve features 1,300 different species of plant and animal life, although tigers, leopards and bears no longer roam its pine covered flanks.
During much of Korea's history, these mountains were hotly contested territory. An earthen version of Seoul Fortress (서울성곽) was built there in 132 by a Baekje king who sought to stop the southward expansion of the rival kingdom, Goguryeo.
Subsequent battles against Mongol, Japanese and Manchu invaders convinced the Joseon King Sukjong (숙종) to construct a stone fort atop the original's ruins in 1711. Today, the 12.7-kilometer Seoul Fortress encircles more than 1,600 acres.
Something I noticed shortly after moving to Korea was that Koreans love hiking. The 5 million hikers who visit Bukhansan annually make the park the world's busiest, in terms of the number of visitors and park size.
Bukhansan National Park's most popular spots are probably its dramatic granite peaks. The most famous is Baegundae (백운대), which tops off at 836.5 meters. To reach it, take the approx. 2-hour Bukhansanseong Fortress Trail from the Bukhansanseong Park Information Center on the range's west side.
During the final half-kilometer of my ascent, the smooth and steep granite surface required me to hoist myself via metal cables. Stopping to catch my breath, I heard the faint chants of Buddhist monks whose temples dot the mountainside.
This trail's added perk is seeing what remains of a 2,000-year-old, 12.7-km. fortress wall and gates.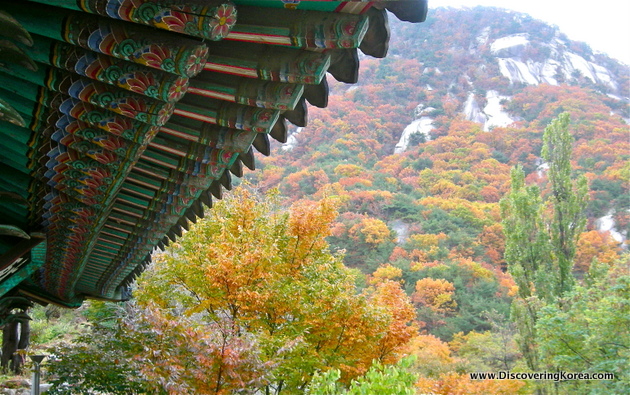 After summiting, on a clear day hikers can enjoy a spectacular view. Seoul's northern reaches are usually in clear sight.
Down below, the Hangang (River) winds its way through the city with N Seoul Tower perched atop Namsan mountain in the distance. Below me, I noticed a halmoni, or grandmother.
She had chosen a rocky outcropping to bow, pray and make offerings of food. I'd heard this was a common part of Korean shamanism. I'm not sure if that's what she was doing, but 40 minutes later, this 80-year-old woman took her cane and started making her way back down the granite mountainside.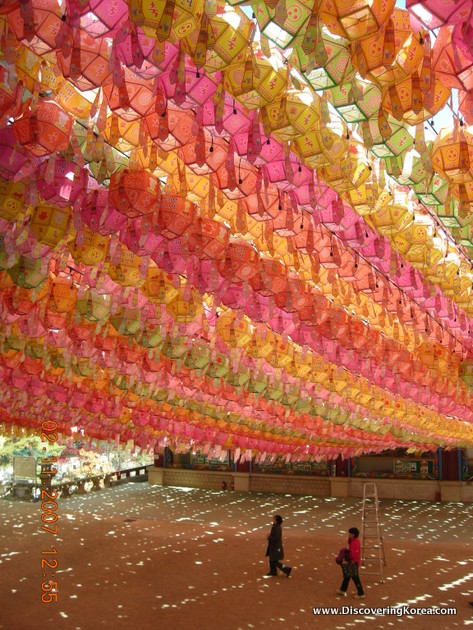 On my descent I met two hikers who suggested a route through a couple of beautiful valleys. The lush tree foliage formed verdant canopies over the stone steps and small streams.
I guess I was distracted by all of the beauty because I made one (or two) wrong turns. Instead of arriving back at the trail head I came upon a large Buddhist temple. Doseonsa Temple (도선사) belongs to Korea's Jogye Buddhist Order.
Built during Korea's Silla period, the faithful still visit to pray for the nation's defense. The temple is best known for a 30-foot tall Buddha that was carved into a cliff.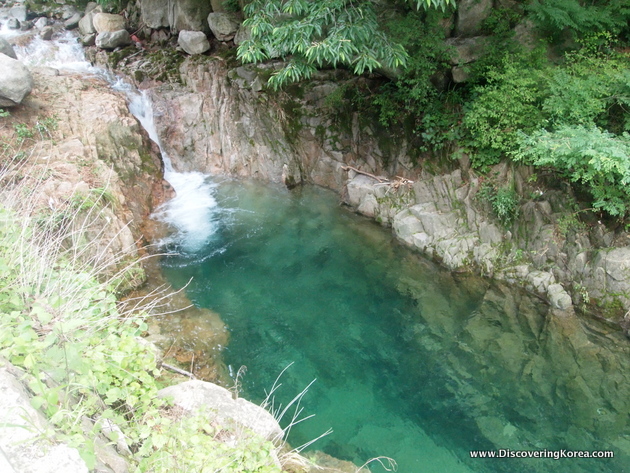 According to legend, in the 9th century, the monk Doseon split a massive boulder in half with a tap of his cane and created the image through supernatural powers.
As a nature lover, I find the fall color at Bukhansan National Park magical. Since it's just minutes away from downtown Seoul, I strongly suggest you consider a visit the next time you need a convenient natural getaway.
For Your Information..

Matt Kelly is native of the US Pacific Northwest and is half-Korean by ethnicity. He lived in Korea for five years and has written hundreds of travel guides for Wallpaper, TimeOut, the Boston Globe and Seoul Magazine and was a host for several different variety shows on Korean radio and television.