From now until October 30th, the Jamsil Olympic Stadium is playing host to the Seoul Design Olympiad 2008. Here's the intro blurb provided by the Seoul Metropolitan Government: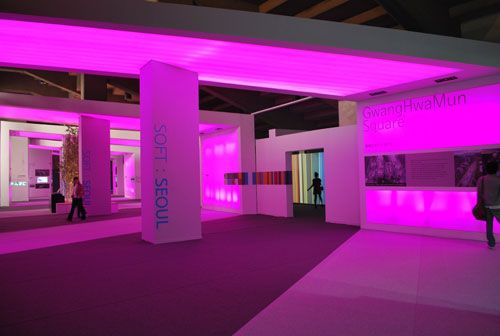 Seoul Design Olympiad 2008 (SDO) is an international design festival held by Seoul City aimed at showing the important role design plays in improving the quality of people's lives.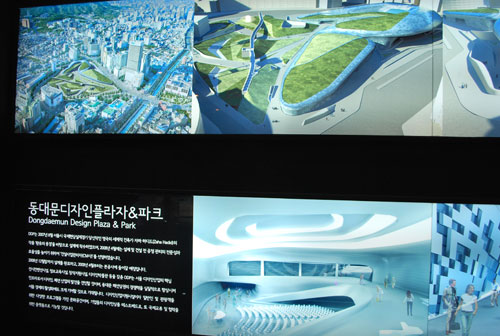 The Seoul Design Olympiad will also serve to highlight Seoul's recent designation as a World Design Capital (WDC 2010), showcasing the way Seoul uses design to make its society better.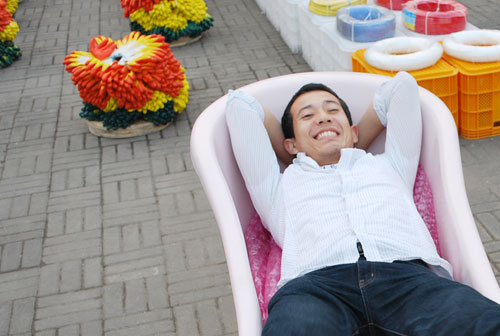 A friend and I checked the Seoul Design Olympiad out last week and enjoyed ourselves. The huge stadium was an awkward venue, with the main exhibits on the central field among the least interesting.
If you go, be sure to visit the exhibits located within the stadium. Highlights include a well-done presentation highlighting Seoul's attempts to become more design friendly and a user-directed virtual tour of the city.

Matt Kelly is native of the US Pacific Northwest and is half-Korean by ethnicity. He lived in Korea for five years and has written hundreds of travel guides for Wallpaper, TimeOut, the Boston Globe and Seoul Magazine and was a host for several different variety shows on Korean radio and television.