Perhaps you're wondering, where and when to see autumn color in Korea?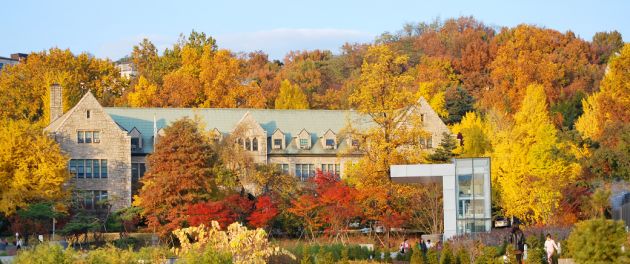 Well, earlier this week I had the pleasure of visiting Seoraksan mountain (설악산) on South Korea's northeastern coast, and saw for myself the first colorful leaves of autumn changing, especially at the higher altitudes.
And thanks to David Hasenick's blog (for the second year running), here are two "first color" and "peak color" maps for 2010 for those who hope to see some of Korea's spectacular "danpoong" (단풍) for themselves.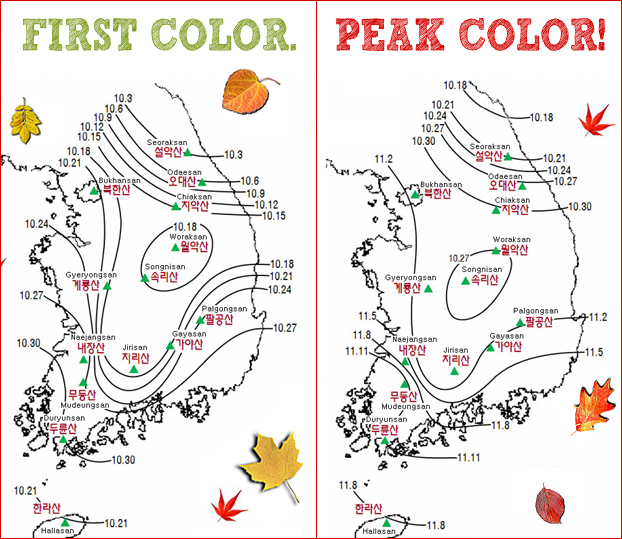 (FYI: If you're interested to know where the banner photo was taken, it's of Ewha University in western Seoul's Sinchon neighborhood. Definitely one of the best places to see fall color… and spring color, for that matter.)
Also, here are a few links to previous posts with more information about where and when to see autumn color in Korea:
Boramae Park in Southern Seoul
Outer Seoraksan Mountain and Gangwon Province

Matt Kelly is native of the US Pacific Northwest and is half-Korean by ethnicity. He lived in Korea for five years and has written hundreds of travel guides for Wallpaper, TimeOut, the Boston Globe and Seoul Magazine and was a host for several different variety shows on Korean radio and television.